Aliya Shokat told how Brad Pitt reacted to rumors about their romance a few years ago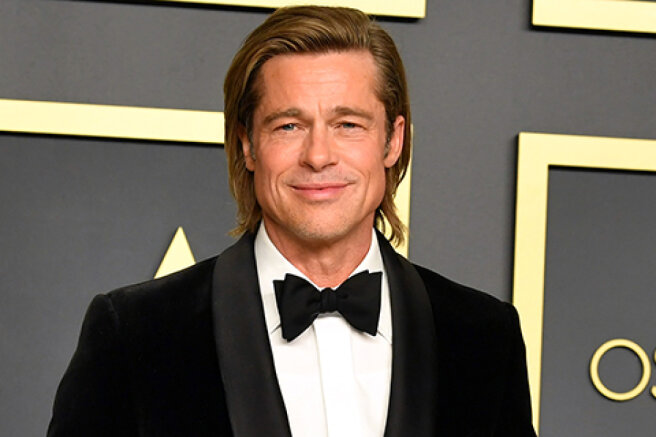 Actress Aliya Shokat, best known for her role as Maeby Funke in the TV series "Slow Development", told how Brad Pitt reacted to rumors about their affair, which was actively discussed in the press in the fall of 2019. It turned out that the actor was not even aware of what was happening until Aliya herself drew his attention to it.
He didn't realize it at all, which is quite funny. Because he doesn't read this nonsense. I told him, "You know, everyone thinks we're dating. There are a lot of rumors and paparazzi are watching me. And he answered: "I'm sorry. Things happen. This happens if you communicate with me",
- Aliya shared.
Aliya and Brad met through a mutual friend - director Spike Jonze, whom Shokat had known since childhood (she started acting early). After that, Pitt introduced her to his friends, and together they attended various cultural events, including exhibitions and productions.
Brad has a variety of friends from different walks of life, and Aliya is one of them. They have similar interests. Brad likes to chat with his friends,
- one of the insiders said then.
However, rumors about the novel still did not subside for a long time — they were discussed in 2020.
It happened during the coronavirus pandemic, and I was left alone with it. Everything was so strange, it was like some kind of dream in which I was just wondering: "Did it really happen?"
- Shokat shared her feelings.
The actress said that all her relatives learned about the "novel" from the press. And her paternal grandmother even still keeps a magazine in which an article about Shokat and Pitt was published.
It says: "Brad's new girl!". And inside are old Instagram photos of me and friends at dinner. It was called an article like "All about Aliyah". This whole made-up story about how we treated each other's emotional wounds by spending time together. I asked my grandmother, "Why do you need this?". And she answered: "It's you and this famous movie actor! There's your face!". I was confused by this. I told her she should throw the magazine away, but she just laughed,
Shokat said.
However, not everything was so fun in this story for Aliya. The actress said that she was scared of the attention of the paparazzi. Shokat also noted that she was upset that it was the rumors about the affair that attracted such attention to her person, and not her professional merits.
It wasn't fun at all at the time. I'm not one of those actresses who has ever dealt with paparazzi. They don't know who I am. So there's something ironic about it. This has nothing to do with Brad personally—he's damn cool. But how ironic and stupid that hearing about a romantic relationship with an older white man brought me all this attention, and not a twenty-year career. Some ridiculous photos of me got into the press, photographers chased me. Then they just disappeared, and now they don't care anymore,
Aliya said.
Shokat also recalled a case when she found herself in Twitter trends because she went to the theater with Brad.
All my friends asked me what was going on and sent me photos. I was just stunned. It's that feeling like you're naked at school: "Oh my God, everyone's looking at me",
Aliya confessed.
For the first time, Shokat commented on rumors of an affair with Pitt back in June 2020. Then in an interview with Vulture, she said that they were just friends and not dating. They soon stopped writing about this couple in the press — at the end of the summer of 2020, journalists had already switched to information about Pitt's possible affair with model Nicole Poturalski, however, he also stayed on the front pages for a short time. Officially, nothing is known about Pitt's personal life right now.