"Batman Mansion" Mentmore Towers was added to the register of emergency buildings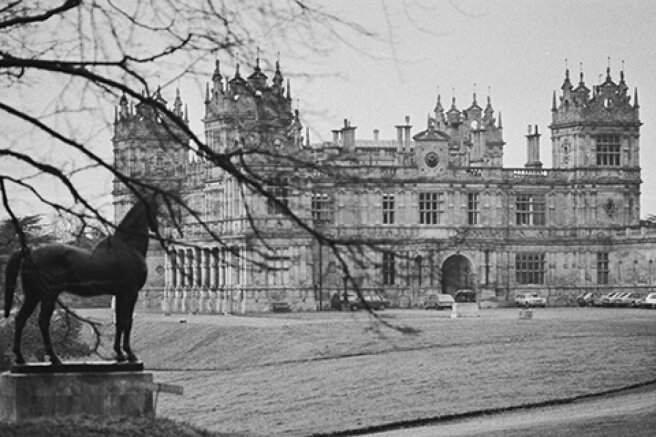 Mentmore Towers Castle in Buckinghamshire, shown in a number of Hollywood films, was on the list of emergency buildings. According to the British press, the mansion is now in such a state that tens of millions of pounds will be required for its restoration.
The building was erected between 1851 and 1854 for the Rothschild family. It remained in the ownership of the family until the 1970s, later it was sold to the foundation of the preacher Maharishi Mahesh Yogi - he was going to open a meditation hotel in the castle. Then the building became the property of investor Simon Halabi, who also thought to turn it into a hotel. The castle was to become the first six-star hotel in England with more than 170 suites. However, the businessman, who at one time was the richest man in the UK, went bankrupt, and the castle has been empty for all recent years.
The building is known to the general public thanks to the numerous films that were shot in it. The most famous of them are "Batman. The Beginning" by Christopher Nolan (where it was Bruce Wayne's mansion), "With Eyes wide Closed" by Stanley Kubrick, as well as "The Mummy Returns", "The Pen of the Marquis de Sade" and others. Some music videos were also shot at the Mentmore Towers Castle, including the 1998 Spice Girls video for the song Goodbye.
New photos taken inside the castle appeared on the Instagram account @places_forgotten, dedicated to abandoned buildings. Judging by the pictures, the roof of the building leaked and the ceilings partially collapsed, and the walls, from which the wallpaper fell off, are not in the best condition. Although there is still furniture in the mansion, and its interiors have hardly changed since the days when they shot a movie there.
It's hard to say if someone will be able to fix the situation, it will be too expensive... It's sad, considering the history of this luxurious mansion and everything that was filmed here,
- the creator of the account Ben James shared his impression of what he saw.