Kanye West and Julia Fox confirmed the romance and did a photo shoot on a date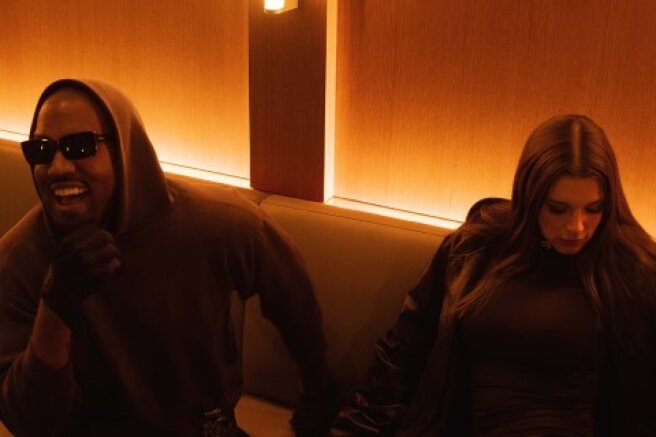 Kanye West's new relationship is developing at a record pace. It would seem that recently the rapper announced his intention to return Kim Kardashian, but soon he was noticed with a new girlfriend - actress Julia Fox. The paparazzi have not really learned to recognize Julia in person, as the official confirmation of the novel has already arrived. They can be considered a joint photo shoot of lovers for Interview magazine, which appeared on the publication's website yesterday. From the comment to the shooting, written by the actress herself, it follows that the novel is only a week old: according to Fox, she and West met in Miami on New Year's Eve, "and it was an instant sympathy." He has such energy, it's a lot of fun with him. He made me and my friends dance, laugh and smile all evening,
Julia said.
According to Fox, after that, he and West decided to continue communicating in New York:We gathered for the performance of Slave Play. Ye's plane landed at six, and the play started at seven, and he arrived ON TIME. That impressed me. Then we went to dinner at Carbone — one of my favorite restaurants. Right in the restaurant, Ye started shooting this photo shoot while people were having dinner nearby! Everyone really liked it, everyone cheered us on.
The photo shoot continued in the hotel suite, and, according to Julia, it was also a surprise for her:I was in shock! He has prepared a whole room of clothes, it's just a dream of any girl. I felt like Cinderella. I don't know how he managed to prepare all this, but I was so surprised: well, is this what they do on a second date? And in general on a date. And it's all so organic. I don't know where everything is going, but if it says anything about the future, then I really like this development," Fox admitted. The photo shoot itself is called Date Night ("Date").