J.K. Rowling was accused of anti-Semitism because of goblins running Gringotts Bank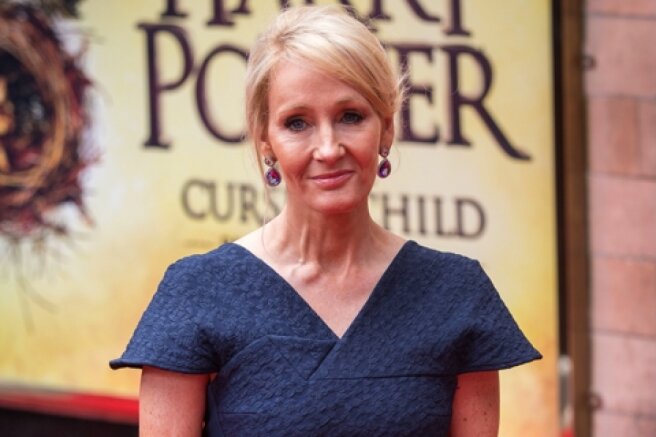 American comedian and TV presenter Jon Stewart accused writer J.K. Rowling of anti-Semitism — in the last episode of his podcast The Problem With Jon Stewart, he drew attention to the fact that in the Harry Potter books, goblins running the Gringotts bank are similar in description to caricature Jews.
When I talk to people, I often ask them: "Have you watched the Harry Potter movies? Have you seen the scenes at Gringotts Bank? Do you know who these guys who run the bank are? Jews!"
Stewart pointed out that when he showed his interlocutors an illustration from the 1903 anti-Semitic book "Protocols of the Elders of Zion", they often believed that it depicted a scene from "Harry Potter".
And they're like, "Oh, it's a picture from a Harry Potter book!". And you say to them: "No, this is a caricature of a Jew from anti-Semitic literature." <...> This is the world of magic and sorcery. There you can fly dragons, get an owl as a pet. But who will run the bank? Jews. Unless we make their teeth sharper.
The 59-year-old comedian added that he did not expect such indifference from society to what he himself immediately drew attention to.
When I saw it on the screen, I thought that people would be outraged that everyone would say: "Oh shit, did she really do that, in the world of magic, to force Jews to run a fucking underground bank." And everyone waved them off, they say, they're just magicians. It was so weird.
J.K. Rowling has been accused of anti-Semitism before because of the Gringotts goblins. But there were also those who spoke out in her defense. So, the writer Dan Kahan in an article for PopDust noticed: 
The goblins of Gringotts really look like stereotypical Jews in the minds of anti-Semites. But surely Rowling didn't do it intentionally. In addition, there are many borrowings from folklore and other fantasy stories in her Harry Potter books. So the anti-Semitic features of goblins rather refer to how bankers were portrayed in fantasy. It just so happened that they were probably inspired by anti-Jewish propaganda.
At the moment, the writer is also at the center of a scandal due to accusations of transphobia, which is why she was not invited to shoot in the special episode "Harry Potter 20 years later: Return to Hogwarts".