Manizha apologized for a joke that subscribers considered transphobic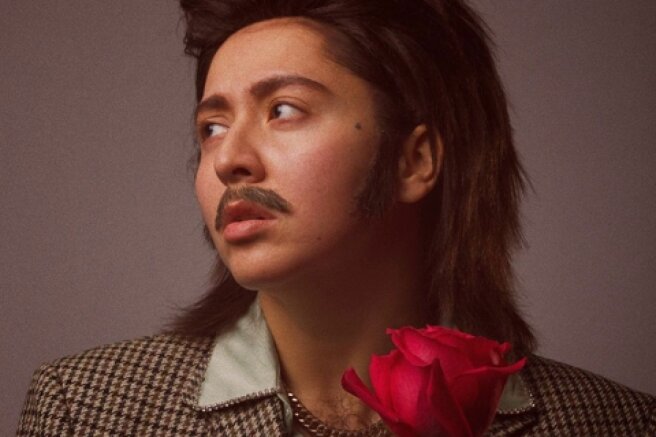 Manizhu was accused of transphobia because of a careless joke, which she accompanied the publication on Instagram. The 30-year-old singer apologized and promised to improve.
On January 1, Manizha published two photos from a photo shoot in the image of an Italian man on the social network — this character, referring to the artist's song "Russian Woman", was created for the New Year's show "Evening Urgant" CIAO, 2021! .
Yes, it's me. From now on, please call me he/him (he/him. - Ed.),
Manizha joked in the post.
Many of her subscribers picked up the joke and began to admire the "sultry macho", but there were also those who did not appreciate Manizhi's sense of humor. Some followers in the comments accused the singer of transphobia.
Manizha, I really hope that you're not joking and really identify yourself as a man, because if you use the trans community as an excuse for a joke or hype, then it's disgusting and absolutely not funny, no matter how you look at it. I hope you understand that if this is not true, then you will lose a lot of fans.
Manizha, I loved you and thought that you were our ally, that you supported the queer community. The queer community gave you a platform, and now you're making fun of trans people for some TV show.
After a wave of indignation rose in the network, Manizha edited the publication and apologized to everyone whom her words could hurt.
The post was edited because the caption to it was incorrect. This could not be my statement, I had to take it into account. I should have foreseen that this phrase would look monstrous out of context. For my part, I would like to apologize to everyone who was offended by this post. I am not ashamed to admit my mistake and work on myself. It is necessary and important to understand the terminology. And I will continue to learn. Thanks to everyone who helped me understand this,
— she wrote.
Since most of the angry comments came from English-speaking fans, Manizha apologized to them separately, citing that her words could have been misunderstood due to "translation difficulties."
Careless comments about the trans community have repeatedly caused the "cancellation" of a celebrity. The scandal around the writer J.K. Rowling, who was not invited to participate in a special episode of "Harry Potter 20 years Later" dedicated to the 20th anniversary of the release of the film "Harry Potter and the Philosopher's Stone" due to accusations of transphobia, is still not subsiding.