Lawyers for Prince Andrew, accused of raping a minor, seek to end the trial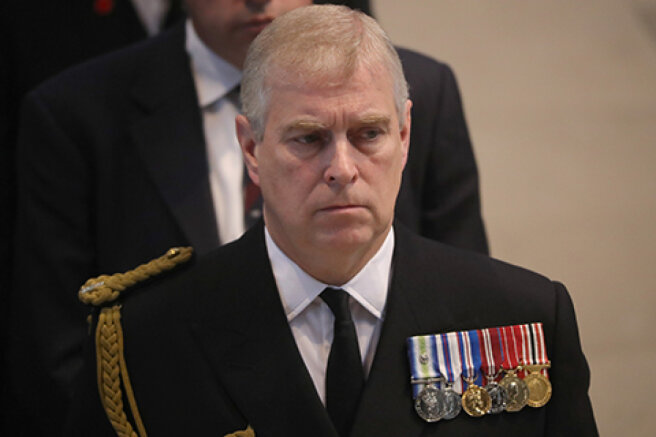 Lawyers for the son of Queen Elizabeth II, Prince Andrew, said that the lawsuit of American Virginia Giuffre, who accused Andrew of rape, should be dismissed. They appeal by the fact that Virginia, according to their data, does not live in the USA, but in Australia, and therefore has no right to file a lawsuit in an American court.
In her statement, 38-year-old Giuffre claimed that Prince Andrew raped her three times. According to her, this happened between 1999 and 2002. Then she was from 16 to 19 years old, that is, in one of the cases she was a minor. He claimed that she was forced to have sex with him on the orders of financier Jeffrey Epstein, with whom Andrew was on friendly terms. Epstein, whose victim was Virginia, was convicted of underage sex trafficking. Already in custody, he committed suicide.
Prince Andrew's lawyers argued that Giuffre had been living in Australia for the past few years with her husband and three children in a $1.9 million house. They stated that she had a local driver's license and that she could not claim to be a resident of Colorado.
Prince Andrew's defenders said their client never raped Virginia. The Duke of York himself denied the accusations against him. According to his lawyers, the new information about Virginia's place of residence should lead to the suspension of the trial — until the issue of whether her residence abroad deprives her of the right to sue Prince Andrew in the United States is resolved.
Giuffre's lawyer called the request to suspend the case "another of a series of exhausted attempts by Prince Andrew to evade and evade the legal aspects of the case."
British law enforcement agencies have stopped the investigation against Prince Andrew, as they found no grounds for its continuation.