Off-duty: pregnant Jennifer Lawrence and her husband inspect real estate in New York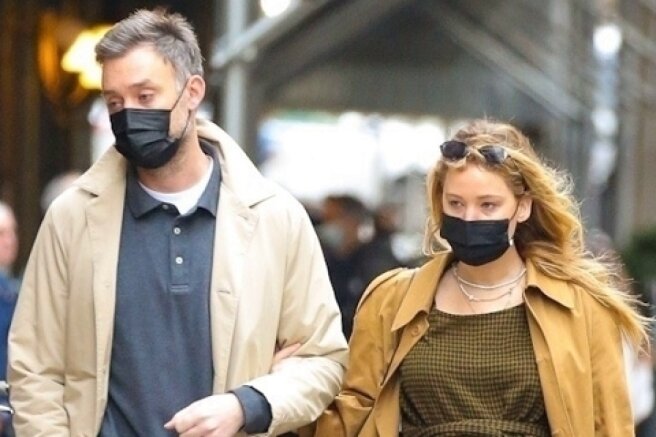 On December 17, Jennifer Lawrence and her husband Cook Maroney, accompanied by a real estate agent, walked the entire East Village (New York City area. - Editor's note) in search of a new home, the paparazzi managed to film a star couple.
Since it was going to be a hectic day, Lawrence and Maroni dressed accordingly. The actress, who does not hide her pregnancy, chose a dark green dress with a loose cut, a light mustard-colored trench coat and black Mary Jane style shoes. Maroni was wearing olive-colored trousers, a blue polo shirt and New Balance sneakers. 
Perhaps the need to buy a new home has matured due to the upcoming replenishment in the family of a 31-year-old actress and a 37-year-old gallery owner — it became known that Lawrence is expecting a child in early September. Even before Maroni's wedding in 2019, Jennifer admitted more than once that she dreams of becoming a mom. The baby Lawrence is expecting will be the first for both her and Maroni.
Meanwhile, the actress already has real estate in New York - about a year ago she purchased a townhouse in the West Village for $ 22 million, selling a penthouse in Manhattan.