The star of the TV series "Sex and the City" Chris Noth was accused of rape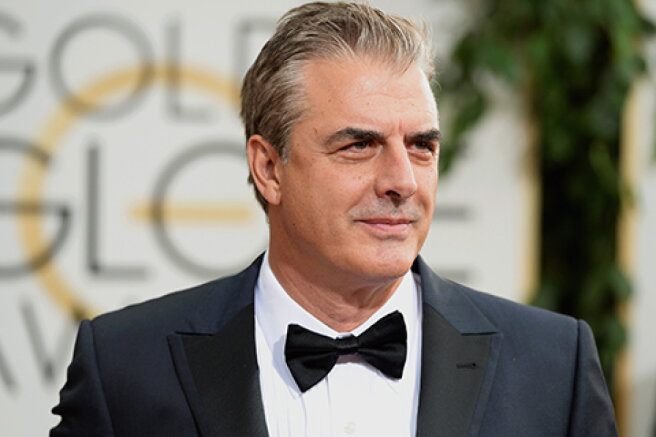 Chris Noth, 67, known for his role as Mr. Big in the TV series "Sex and the City", was at the center of a scandal — two women accused him of rape.
The Hollywood Reporter, which first shared this news, reported that these women contacted the editorial office with a difference of several months. At the same time, they were not familiar with each other.
According to one, Noth raped her in Los Angeles in 2005, the other claims that she became his victim in 2015 in New York. The girl's names are not disclosed and use pseudonyms. It is known that one of them is now 40 years old, and the other is 31 years old.
One of them, Lily, claims that she met the actor when she worked in a nightclub in New York. She claimed that he invited her to dinner, and after that they went to his house.
He tried to flirt with me. I was careful. He kept trying, and I should have said no more firmly and left. The next thing I remember, he took off his pants and stood in front of me,
- she shared.
The girl added that she pointed out to him that he was married (the wife of the actor Tara Wilson. - Ed.), however, this was not an obstacle for him.
He said marriage was a sham. Monogamy is unreal. He raped me from behind right in front of the mirror. I was crying. After that, I felt terrible — I was raped. All the dreams of the idol I loved for many years have disappeared,
she added.
Another girl, who used the pseudonym Zoey, said that she met the actor at work in a company that collaborated with him. At that time she was 22 years old. According to her, Noth flirted with her and began to leave her voice messages. Then he invited her to the pool in West Hollywood, where he had an apartment. They were discussing a book, and then he said he needed to go home. Going up to the apartment, he asked Zoey to bring him a book. When she came in, he kissed her, and then attacked her and raped her. Zoey claims she was against it and asked him to stop, but he didn't. At her request to use a condom, he laughed. According to Zoya, after that she went to a friend and told about the attack, but did not name the rapist. A friend of the girl confirmed to the publication that he took her to the hospital. On the part of the medical institution, The Hollywood Reporter could not obtain evidence, since documents of such a prescription were not preserved there.
Noth has already responded to the accusations. He denied raping these women.
The accusations against me made by people I met many years ago, even decades ago, are categorically false. These stories could have been written 30 years ago or 30 days ago — "no" always means "no", this is a line that I did not cross. Our meetings were held by mutual consent. It's hard not to wonder when these stories surfaced. I do not know for sure why they are being talked about right now, but I know that I did not attack these women,
— he declared.
The company Peloton, which released a video with the actor's participation after the release of the first episode of the series "And just like that", deleted the video in connection with the scandal.
The first news from Musthub was shared by blogger SusanaAtkins.