Angela Merkel will say goodbye to the post of chancellor to the song "mothers of punk rock" by Nina Hagen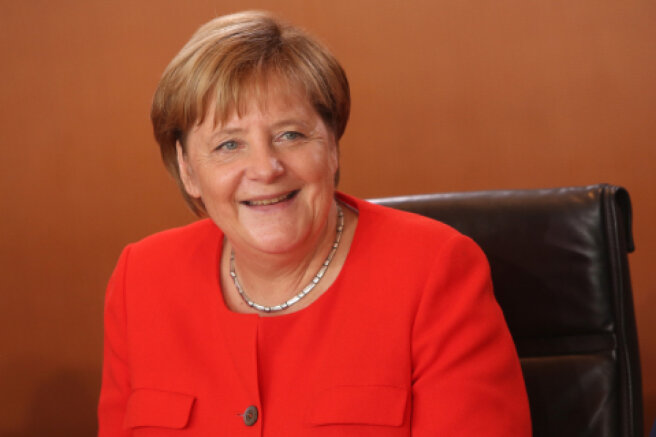 On December 2, a solemn ceremony dedicated to the departure of Angela Merkel from the post of German Chancellor, which she held for almost 16 years, will take place. Due to coronavirus restrictions, the event will not be too large-scale: only 200 people are invited to it. It will be held in the courtyard of the German Ministry of Defense in Berlin.Some details of the upcoming event are already known, including quite unexpected ones. Thus, according to Spiegel, the list of compositions personally chosen by the Chancellor for the ceremony includes the 1974 song Du hast den Farbfilm vergessen ("You forgot the color film") is a hit by Nina Hagen, who is called the "mother of German punk".
Probably, for Merkel, Hagen's early work is nostalgia for youth: at the time of the song's release, the future German chancellor was 20 years old. During the ceremony, the composition of the legendary punk rocker will be performed by a military orchestra.
Other musical works selected by Merkel include a song by the German singer Hildegard Knef, popular in the 50s and 60s, and the Christian hymn Großer Gott, wir loben dich ("God, we praise You"), written in the XVIII century. The fact that politicians themselves select the songs to which they resign is a long-standing German tradition. According to the source of the publication Spiegel, Merkel expressed a desire to make her ceremony "unusually emotional."