Chrissy Teigen was criticized for a party in the style of the TV series "The Squid Game"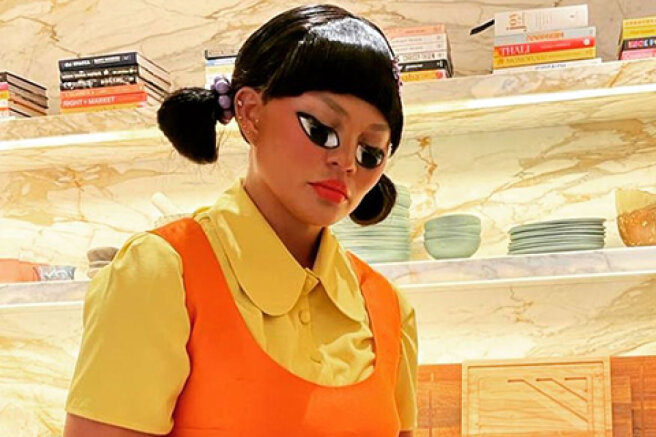 35-year-old Chrissy Teigen, who arranged a themed party based on the TV series "The Squid Game", provoked the anger of netizens. The model was called ignorant and devoid of a sense of tact.
Rich people behave so frivolously. The series "The Squid Game" tells about people whose lives were so terrible that they chose to play a survival game to avoid returning to poverty, and Chrissy Teigen reproduces this plot in her mansion,
- they write on the web.
At the party, Chrissy herself appeared in the image of a doll from the first children's game in the series. The guests of the model also appeared in the images of the characters of the series, and the waiters were dressed as security guards.
I recreated Teigen and the scenery (stairs, a piggy bank with money) and even stocked up on the very cookies that needed to be carefully cut out with a needle without damaging it.
The series "The Squid Game" has become the most popular show in the history of Netflix — it is still being discussed all over the world.
Chrissy herself didn't see anything wrong with the theme of the party and called the evening epic.
My dream has come true — I will see my friends fight to the death,
— she wrote.
This story reminded users of another case when Kylie Jenner and her friends threw a party in the style of the TV series "The Handmaid's Tale". Then they were also criticized for the topic chosen for fun.