The court finally released Britney Spears from the guardianship of her father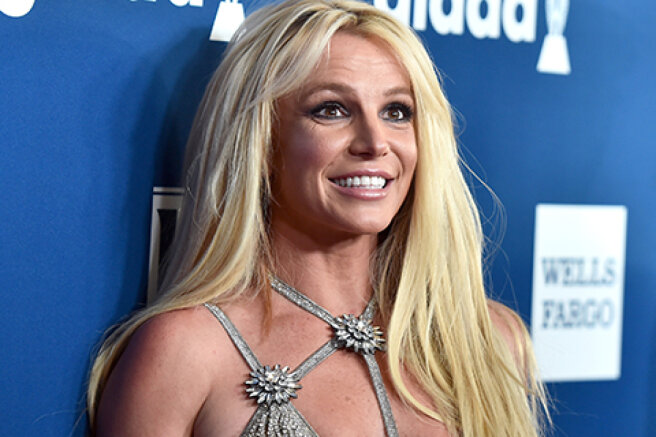 Britney Spears is finally free! Last night, a court in Los Angeles ruled on the complete removal of custody of the 39-year-old pop singer and the final removal of her father Jamie Spears, who was Britney's guardian for 13 years and fully controlled her personal life and financial issues. Judge Brenda Penny's decision takes effect immediately.
Personal custody and custody of Britney Jean Spears' finances is no longer required and is hereby terminated,
- Fox News quotes the judge.
For the first time in more than a decade, we can say that only one person — Britney herself - can decide what to do next,
- commented on the court's decision, the singer's lawyer Matthew Rosengart.
Not only journalists gathered at the courthouse, but also fans of the singer from the "Free Britney" movement, who have been advocating for the termination of custody for many years. The lawyer also thanked them for their active position and support.
Britney herself was not present at the court session, but she has already commented on the joyful news.
I think I'm going to cry for the rest of the day! This is the best day of my life,
Spears said.
Britney's release from custody was also commented on by her boyfriend Sam Asgari, with whom the singer is already planning a wedding.
Today is a historic day. Britney is free,
- he wrote on Instagram.
Designer Donatella Versace also spoke out, who will just create a wedding dress for Britney.
Freedom is a human right. My heart rejoices, Britney. I congratulate you on your newfound and well-deserved liberation. I love you, your incredible fans love you, and the world needs your talent. Happy Independence Day Britney!
- Donatella wrote.
Earlier, Jamie Spears had already been suspended from managing Britney's finances - temporarily these powers were transferred to a professional auditor. At this court session, the issue of the final removal of custody was to be decided — fortunately for Britney, the decision was made in her favor.
Back in the summer, the singer appeared in court and asked to consider ending custody of her without conducting any additional examinations, and also accused her father of mistreating her. Recently, Britney sharply criticized her sister and mother for not trying to help her in any way all these years.
Britney Spears was temporarily admitted to the clinic in 2008 due to mental health problems. Then her father took custody of his daughter and, in addition to managing her personal affairs, also took control of all her finances. The singer's fortune today is estimated at about $ 60 million, including $ 56.3 million in investments and real estate.
The first news was shared by blogger dearkate.