Will Smith spoke about the crisis in his marriage with Jada Pinkett-Smith: "I turned to shamans and learned about tantric sex"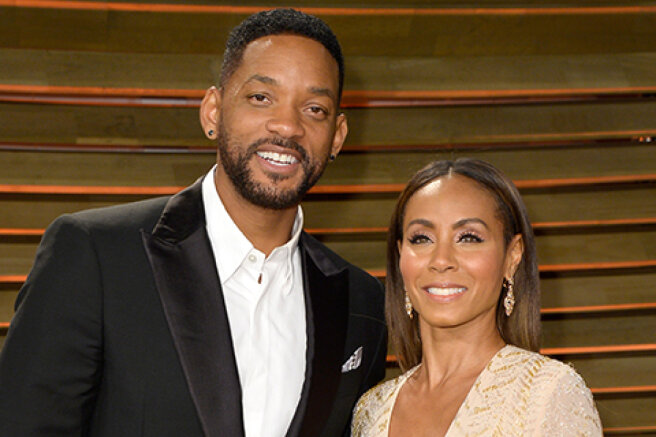 53-year-old Will Smith and his 50-year-old wife Jada Pinkett-Smith continue to share revelations about their marriage, in which they have been living for more than 24 years. So, in his new book called "Will", the actor told about the crisis in his relationship with his wife, which they experienced in 2011.
Smith admitted that then they temporarily broke up with Jada because she didn't like the party he threw in honor of her birthday. Broken after breaking up with his beloved, Will then tried almost everything to relax and somehow let go of the situation. Even shamanism and tantric practices were used. So, in his book, Smith recalled how he visited a shaman and drank a hallucinogenic decoction of plants offered by him, known as ayahuasca.
I was floating deep in outer space... I was trillions of light years away from Earth,
- Will Smith shared his impressions.
The actor did not stop there and visited an expert on tantric sex, who initiated him into all the details of this practice. Then, in a conversation with his mentor, the actor honestly admitted that he dreams of a harem.
Will Smith has previously said that the crisis in his relationship with his wife came after celebrating her 40th birthday. The actor had been planning a party for his beloved for three years. For the holiday, he invited Jada's favorite artists who were ready to paint paintings to order, organized golf competitions, as well as a performance by singer Mary J. Blige. Will also prepared a film in which he included footage of Jada's late grandmother - the video was broadcast on big screens right in the middle of the party.
However, Jada did not appreciate her husband's surprise and called this holiday "the most disgusting manifestation of ego that she had ever seen in her life." Soon after, Will confessed to his wife that he was tired of trying to make her happy. Will and Jada broke up, but pretty soon decided to give their relationship a second chance.
Previously, the couple had already shared unexpected confessions about their marriage. So, Jada publicly confessed to an intimate relationship with 29-year-old musician August Alsina, and Will talked about non-monogamous relationships in marriage.
Recall that Will Smith and Jada Pinkett-Smith were friends for a long time, and got married in 1997. In marriage they had two children: son Jayden, who turned 23 this summer, and daughter Willow, who recently celebrated her 21st birthday. Will also has an older son, Willard, from his first marriage to actress Shiri Zampino.