Media: Kanye West is dating a 22-year-old model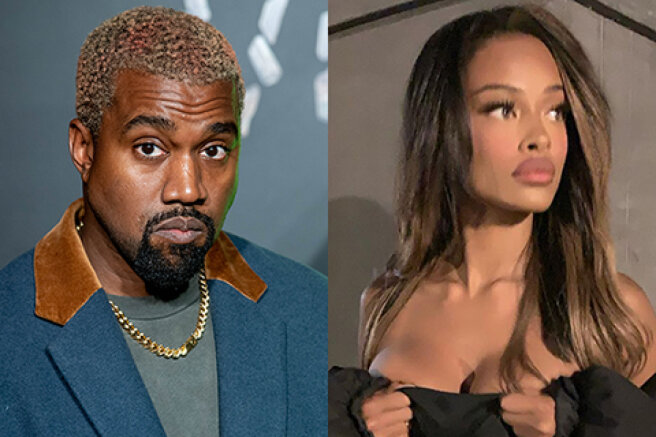 According to the publication Page Six, the heart of 44-year-old Kanye West now seems to be not free. According to rumors, the rapper has been dating 22-year-old model Vinetria for some time.
Sources say that she was with West when he gave an interview to the Drink Champs podcast (in it, by the way, he stated that he and Kim Kardashian had not divorced, and expressed a desire to reunite with his wife). The couple was also spotted last weekend at a Sunday service where the singer performed.
This weekend, the couple went out together for the first time — they attended a basketball game in Minneapolis. Kanye and Vinetria did not hide from strangers and sat next to each other.
Nothing is really known about West's new chosen one yet. She is inactive on Instagram, however, she has almost 400 thousand subscribers on the social network. Probably, after the news about the affair with Kanye, the number of her followers has increased markedly.
Kanye's ex-wife Kim Kardashian is now, according to insiders, also not alone. The 41-year-old star is credited with an affair with 27-year-old comedian Pete Davidson. West does not welcome this relationship and even unsubscribed from his ex-wife on Instagram. But close to Kim, according to insiders, Davidson's candidacy was approved.
It has been obvious for quite a long time that Kim lacks fun and positive emotions in life, and Pete is exactly the person who can offer her this in abundance," the insider noted.