Britney Spears accused her mother of being on her father's side in the custody story: "She ruined my life"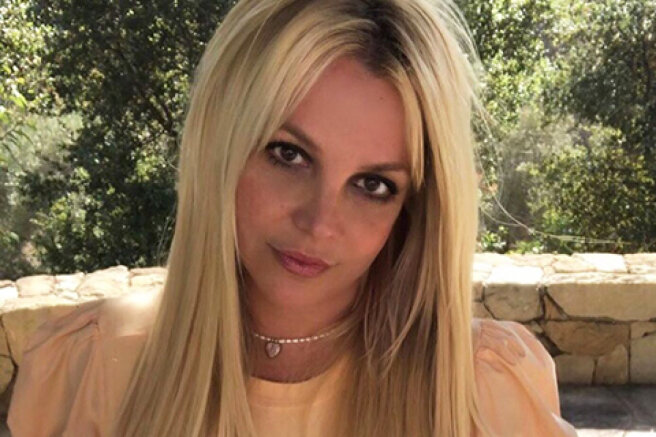 New details of the battle for freedom from the custody of 39-year-old Britney Spears have become known. Yesterday, the singer posted a new post on her Instagram, in which she accused not only Jamie Spears' father, but also Lynn's mother, of bullying and disposing of her life for 13 long years. In a post that Spears later deleted, she stated that her mother, although she preferred to always remain in the shadow of this scandalous story, but from the first day she was directly involved in custody of her.
The most dangerous beast in the world is a silent smiling woman. Perhaps my father started guardianship over me 13 years ago, but many do not know that it was my mother who gave him this idea. I'll never get those years back... She secretly ruined my life,
Spears said.
Britney also mentioned business manager Lou Taylor, who for a long time not only dealt with the working issues of the star, but also controlled other areas of her life. Spears stated that it was Lou Taylor and her mother Lynn who facilitated Jamie's guardianship because he himself "wasn't smart enough" to implement such an idea.
But tonight I will smile, knowing that a new life awaits me,
- that's how Britney ended her emotional post.
Britney Spears also hinted at problematic guardianship in her recent post dedicated to Halloween. The singer tried on the image of a murder victim. Spears posted a photo of her, stained with artificial blood, lying on the floor in handcuffs. Spears told a detective story in which many fans found a lot in common with the events from the real life of the star. In this post, Britney mentions her "wonderful family" several times, which for some reason was not there when she needed it.
It's been 13 years, so I'm a little rusty! Mom and Dad, now I can drive a car on my own,
- Britney hinted that she no longer needs parental care.
Along with this, the TMZ tabloid has new legal documents at its disposal, in which Jamie Spears sets out his position regarding the continuation of custody of his daughter. From them it becomes clear that Jamie does not intend to continue to fulfill the duties of Britney's guardian and is ready to completely close this page of his life.
The guardianship must end. Now. There is no reason to delay this decision even for a second. Jamie is ready to stipulate the immediate termination of guardianship without any reservations and exceptions,
- the new documents say.
It also clarifies that Jamie has always acted in the interests of his daughter and is ready for a completely transparent transfer of his rights. It is clarified that the star's father, regardless of the final court decision, will soon transfer all files and materials to Britney's team of lawyers.
Earlier, Britney Spears through the court ensured that her father Jamie would no longer manage her finances. The issue of Jamie's complete removal from the position of his daughter's guardian has yet to be resolved at the next hearings in the case in November. In fact, the star's father has not been fulfilling his duties for two years: due to health problems, he transferred these powers to his personal assistant Jody Montgomery. Britney Spears has decided to postpone the wedding with her lover Sam Asgari until the completion of the custody trial.