Gigi Hadid's ex-boyfriend Zayn Malik has been charged with domestic violence, he pleaded guilty: details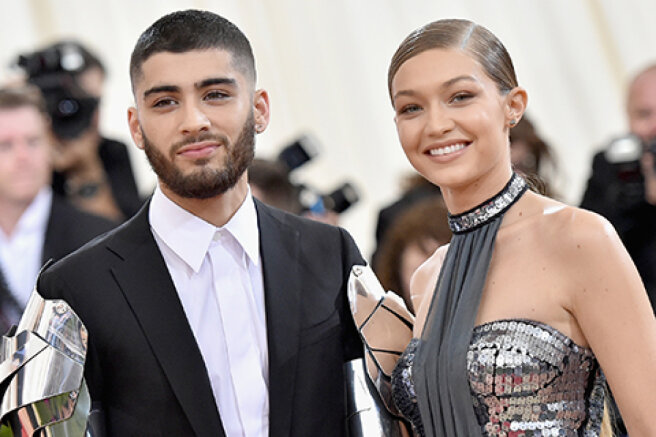 Yesterday, the general public became aware of the scandal in the family of 26-year-old Gigi Hadid and 28-year-old Zayn Malik. The lovers broke up after the model's mother Yolanda accused the singer of domestic violence.
Today, TMZ has shared new details of this scandal. According to him, Malik was charged with four felonies related to violence. The official document says that Malik pleaded guilty, but the court explained that Zayn "did not dispute" the charges. It is not specified who exactly made the accusations, but, obviously, it is Yolanda Hadid, with whom Zane had a conflict.
According to the documents made available to the publication, on September 29, Malik was at his and Gigi's house in Pennsylvania, and then he had a big quarrel with his beloved's mother, who came to visit them. He allegedly called Yolanda a "damn Dutch whore" and ordered her to stay away from his daughter. He then allegedly stuffed Yolanda into a wardrobe. Zane denies physical contact with his beloved's mother. It is also reported that he tried to fight with Yolanda's guard.
In addition, Malik was accused of harassing Gigi. The documents say he shouted at her, insulting her mother.
Protect your partner from your damn mother in my house,
- quotes the words of Malik TMZ.
According to the publication, at that time the model was in Paris, so their conversation took place on the phone.
Malik did not challenge the charges and was fined (for what amount, it is not specified). He will also have to serve a 90-day probation period on each count of the charge, which is a total of 360 days. In addition, he will have to take an anger management course and a program to combat domestic violence. He is forbidden to contact Yolanda and her guard. If Zane follows all the instructions, then after six months the judge can terminate his probation period.
Gigi Hadid's representative, commenting on the couple's separation, asked for privacy on her behalf. The former lovers are raising a one-year-old daughter Hai together.