TV presenter Paddy McGuinness told how he had fun with Prince Harry shortly before he met Meghan Markle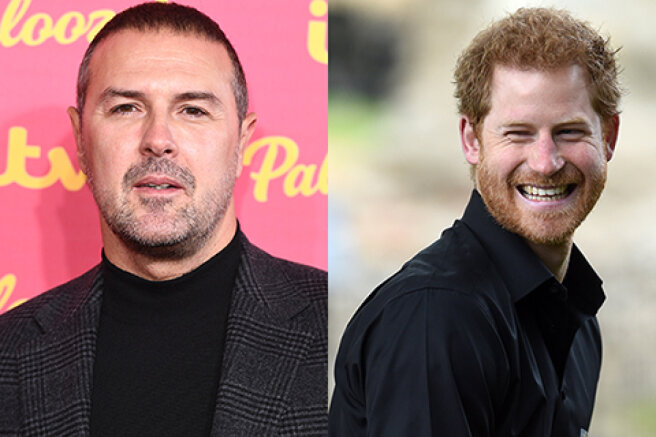 Famous British TV presenter and comedian Paddy McGuinness recently released his autobiography titled My Lifey, As Seen By The Sun. In the book, he told how he once had fun with Prince Harry in one of the London clubs. This happened in 2016, just a few weeks before the grandson of Elizabeth II met his future wife Meghan Markle.
Paddy said that at first he and Harry just danced together, and then Harry began to take off his shirt.
It would be an understatement to say that we danced too close: our breasts touched. Then he started taking off my shirt. I ended up dancing topless with Prince Harry with a bottle of beer in each hand,
- he recalls in the book.
According to him, then Harry bought an alcoholic cocktail and continued to dance.
After the end of the dance, to the applause of those present, we hugged, and he kissed me on the lips,
McGuinness shares.
After that, Harry left the club and was proclaimed a "legend" by those present, Paddy noted.
He added that the next day Harry sent a message to their mutual friend, comedian Jack Whitehall, in which he wrote that he had a great night and asked if Paddy had a headache.
Just a month later, Prince Harry met Meghan Markle, and his life changed dramatically. He settled down, leaving scandalous parties and the status of a party lover in the past, and became an exemplary family man - a husband and father of two children. He also stopped getting involved in alcohol — Megan instilled in him a love of proper nutrition and yoga, of which she is a passionate fan.