Gigi Hadid and Zayn Malik broke up after the model's mother accused the singer of domestic violence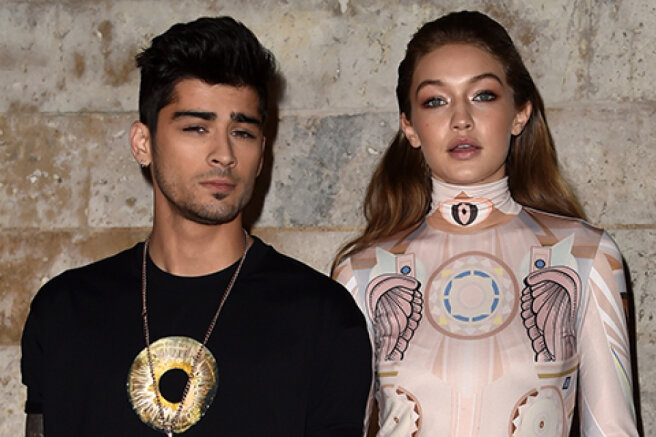 Gigi Hadid, 26, and Zayn Malik, 28, have split up. The breakup of the couple occurred against the background of a loud scandal: the mother of the model Yolanda Hadid accused her daughter's lover of domestic violence.
According to her, the singer hit her when she came to their house. Malik stated that Gigi had been away from home for several weeks at that time. Apparently, a quarrel broke out between him and Yolanda. He did not want to take it out into the public space, but after the conflict became known to the public, he made a statement on the social network.
As you know, I am a private person, and I want to create a safe space for my daughter (Zayn Malik and Gigi Hadid are raising a one-year-old daughter Hai. - Ed.). A place where family matters would not be brought out to the public. In an effort to protect her, I agreed not to dispute the claims that arose as a result of an argument with a family member of my partner who came to our house when my partner had been absent for several weeks. This was and should remain a private matter, but there seems to be disagreement at the moment. And despite my efforts to settle everything in a peaceful family environment that would allow me to be the parent my daughter deserves, it leaked to the press. However, I hope for the healing of everyone involved in this conflict, and more importantly, I remain vigilant to protect Hai and provide her with the privacy she deserves.
- he noted.
After that, Malik released another statement. He denied the accusations of domestic violence and noted that he did not touch his beloved's mother.
I categorically deny striking Yolanda and for the sake of my daughter Hai, I refuse to give any additional details. I hope Yolanda will reconsider her false accusations and move on to solving these problems in private,
— he said.
As insiders told People, Hadid and Malik broke up, but continue to raise their one-year-old daughter Hai together.
They are not together now. Although they are both good parents. They are raising a daughter together. Yolanda is very protective of Gigi. She wants the best for her daughter and granddaughter,
the insider said.
The representative of the model noted that Gigi is now focused on her daughter and asks for privacy.
Gigi Hadid and Zayn Malik dated for about six years, but broke up several times, and then got back together. A year ago they became parents for the first time.
Zenitsu98 blogger shared the first news with Spletnuk.