Angelina Jolie answered the question about the affair with The Weeknd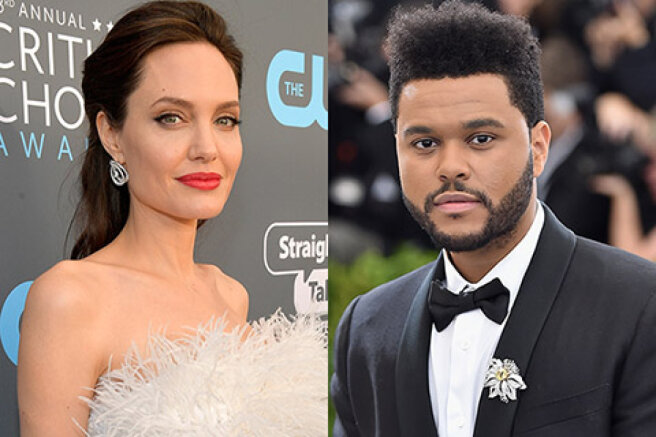 A few months ago, 46-year-old Angelina Jolie and 31-year-old Abel Tesfaye, known under the pseudonym The Weeknd, gave a reason to talk about their romance. The couple met several times in an informal setting, and the nature of their meetings is still unclear.
The actress has never commented on her relationship with the singer, but the other day during an interview with E!'s Daily Pop, along with Salma Hayek, she had to answer a question about her connection with The Weeknd. However, instead of bringing some clarity and dispelling the rumors, Jolie generally preferred to avoid discussing their relationship.
When asked by the host Justin Sylvester, what pleased her children more — her role in the movie "Eternal" or friendship with The Weeknd, Angelina replied:
They are very excited about this movie. If that's what you mean,
— she said.
Now Angelina Jolie is busy promoting the film "Eternal" and travels the world with her children, presenting the picture. But, according to insiders, the actress is finally ready to devote herself not only to family and work. According to them, she is not against changes in her personal life.
Sources note that friends from the actress's entourage believe that she is connected with The Weeknd by something more than just friendship. At the same time, the actress and singer tell everyone that they are just friends.
She definitely warmed up to Abel. He tried his best to impress her and tried to charm her,
- said the insider.
The Weeknd isn't the only man Jolie is currently credited with having an affair with. She was also seen several times in the company of her ex-husband Johnny Lee Miller, with whom she remained on very good terms after the divorce.