Adele went out with her boyfriend Rich Paul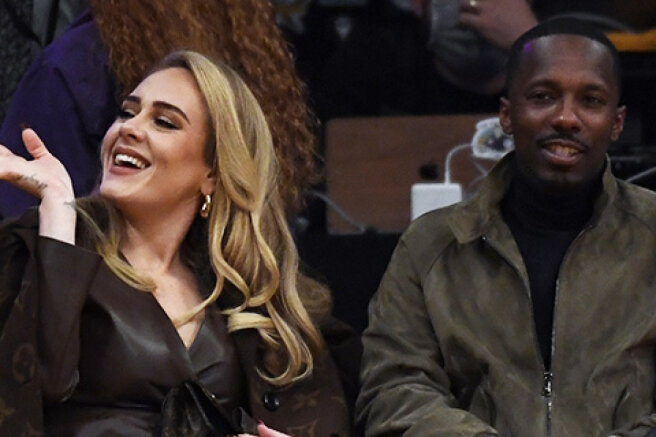 Having officially confirmed her relationship with 39-year-old sports agent Rich Paul last month, 33-year-old Adele is now not hiding her personal life. Yesterday, the couple appeared together at a basketball game in Los Angeles.
The lovers were in high spirits, and Adele's smile did not leave her face at all - next to her boyfriend she looked very happy.
In a recent interview with Vogue, the singer admitted that the increased attention of her new boyfriend does not bother, unlike her previous boyfriends, who hated it. So now she can safely go out with her lover, knowing that he is ready for publicity.
The last few years have been very difficult for Adele. In 2010, she divorced her husband Simon Konecki, with whom she has a nine-year-old son Angelo. Despite the fact that the couple's separation was peaceful, the star experienced it hard. She even started having panic attacks. According to the singer, it seemed to her that her life was falling apart.
I just went with the flow and wasn't happy," she noted.
Now everything has finally got better in the singer's life: she found happiness in her personal life, changed her appearance, noticeably lost weight, and returned to work after a long break.
Insiders note that while the star does not want to rush things and just enjoys the company of a new lover. The main thing is that she is in harmony with herself and is happy for the first time after the divorce.
Adele relaxed a lot. She's not as introverted as she was in her marriage. She's living her life and doing great," they say.