Zendaya, Timothy Chalamet, Jason Momoa and others at the premiere of the film "Dune" in London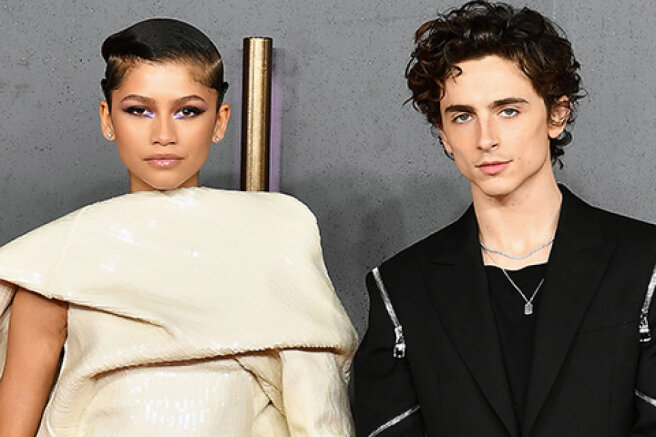 While the film "Eternal" was presented in Los Angeles yesterday, another sensational picture of this year was presented in London — Denis Villeneuve's film "Dune".
The main stars of the red carpet were Zendaya and Timothy Chalamet. Having made friends during the filming, they demonstrated their friendly relations on the track. Zendaya and Timothy were very relaxed and relaxed: they smiled, laughed and even performed a dance.
Zendaya appeared in public in a long white Rick Owens dress with a train, and her partner on the set chose a black Alexander McQueen suit.
The beauty image of the actress was no less impressive. The star, who likes to experiment with her hair, straightened it this time and made an original styling. In her eye makeup, she preferred pink and purple shades, and used nude gloss for her lips.
According to the actress, the experience of working with Villeneuve and the team left her with extremely pleasant impressions. Filming with her participation lasted only a week, but she managed to get close to many and was warmly received by senior colleagues.
I didn't want to leave. Denis had a warm and family atmosphere. Everyone was so kind to me," she said.
Judging by the pictures, the same atmosphere prevailed yesterday at the London premiere.