Kate Middleton and Prince William at the Earthshot Prize Awards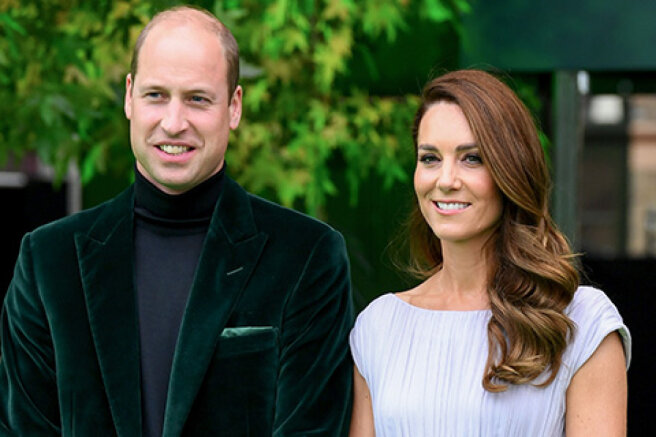 The Earthshot Prize Awards ceremony was held last night at Alexandra Palace in London. It was held for the first time in history, and the Dukes of Cambridge became its guests of honor.
For the release, 39-year-old Kate Middleton chose a long pale lilac Alexander McQueen dress. In it, the Duchess has already appeared in public 10 years ago at an event in Los Angeles. But, as you know, the wife of Prince William quite often reuses her outfits for public appearances.
However, the choice of the Duchess was not accidental. According to the ecopremia's dress code, its guests were not recommended to buy new outfits — the organizers urged them to make a choice in favor of reasonable consumption.
The Earthshot Prize Awards was established on the initiative of Prince William and the Royal Foundation and is dedicated to finding solutions to environmental problems around the world.  The Dukes of Cambridge pay special attention to environmental protection.
Speaking, Kate Middleton urged to protect the planet and start acting right now.
Nature is vital for all of us. A thriving natural world regulates our climate, strengthens our physical and mental health, and helps feed our families. We have neglected our unbridled spaces for too long, and now we are facing a number of problems. If we don't act now, we will permanently destabilize our planet and deprive our children of the future they deserve,
— she said.
Other guests of the award also included Emma Watson, Ed Sheeran, Emma Jameson and others.
The "Harry Potter" star appeared on the red carpet for the first time this year — she was last released last December. The actress was dressed in an original Harris Reed outfit: black flared trousers and a white top made from 10 wedding dresses.
The first news from Musthub was shared by blogger Celena77.