Madonna met with fans in Harlem and staged a procession at the church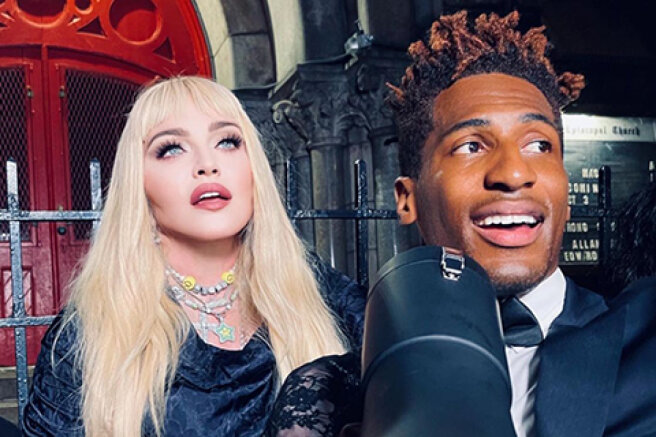 Last weekend, 63-year-old Madonna held a private concert in Harlem, a New York City neighborhood where a large number of black people are concentrated. It was very important for Madonna to perform in this quarter, because her idol and the main source of inspiration — the publicist and playwright James Baldwin - came from here.
I really wanted to perform in this historic place to talk to many artists who grew up here and share my music with them,
- Madonna confessed.
The performance of the star was timed to coincide with the release of her documentary Madame X. The closed concert of the world pop diva took place in the club, which is located in the basement of the popular local restaurant Red Rooster. Only a small group of Madonna's fans and her close friends could watch the performance. All evening the singer was accompanied by musician John Baptiste and his band. The performance in the dim light of the basement club turned out to be very intimate: the singer performed lounge versions of her songs, lay on a Batiste piano, picked up a guitar and communicated with fans. In a word, the star behaved no less outrageously than when she was a guest on Jimmy Fallon's show, where she lifted her skirt on the air and made several frank confessions: this appearance of a star on TV is still actively discussed on the web.
After the concert, Madonna, along with John Baptiste and other backing vocalists, took to the streets of Harlem at night. The company took musical instruments with them, as well as megaphones, in which, together with a crowd of fans, they performed Madonna's hit Like a Prayer. The procession ended at St. Andrew's Episcopal Church. Enthusiastic fans filmed everything that was happening and shared their impressions with their friends on social networks.
The Lord is with us all. Sometimes you just need to pray,
- with these words, the Madonna completed the procession at the church.
On Instagram, Madonna has already shared her impressions of her performance in Harlem. She thanked everyone involved in her concert, and also told about the most unforgettable moments of the evening.
Backstage, on stage and directly on the piano during a performance with the wonderful John Baptiste. We started at Red Rooster and then walked to the church. What a great way to present the film Madame X,
- Madonna wrote.