Beyonce and Jay-Z attend London Film Festival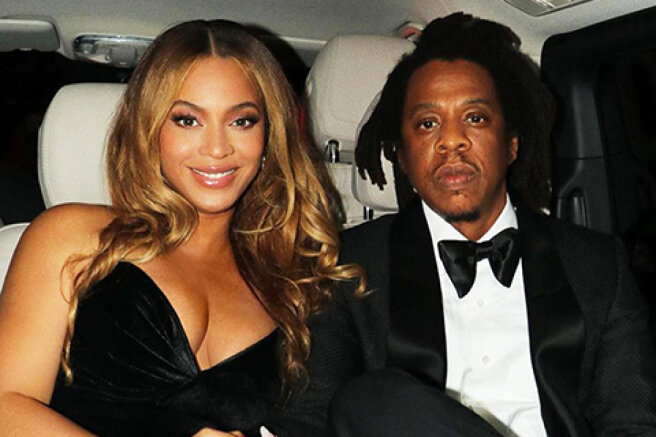 The annual London Film Festival kicked off yesterday in the UK capital. One of the first star guests of the show were Beyonce and Jay-Z. The 40-year-old pop diva and her 51-year-old husband flew from the USA to present the new film "The Harder They Fall" (The Harder They Fall). Jay-Z produced a new project, and Beyonce came to support her husband at the film festival.
On the red carpet, Beyonce tried to stay away so as not to distract the attention of reporters from the actors and crew of the picture. But after the event, Beyonce shared a series of pictures on Instagram and showed off the outfit she chose for the premiere in all its glory.
The singer published a whole series of pictures in a black velvet bustier dress of the brand Valdrin Sahiti. The star complemented the luxurious evening look with a sparkling clutch, black sandals, peach-colored makeup and light curls. Several photos were taken in the hall of mirrors and on the spiral staircase, a couple of shots were taken directly on the red carpet, and others were taken in the car after the premiere. The last photos turned out to be especially touching: they show Beyonce clinging to her husband, and he gently holds her knee.
Jay-Z's new project "The More painful it is to fall" was filmed in the western genre. The main roles in the film went to the British actor Idris Elba and his American colleague Jonathan Majors. The action of the picture takes place in the Wild West. Major plays a thug who finds out that his father's killer has been released from prison. From that moment on, his main goal becomes revenge. 
The world premiere of the film took place yesterday as part of the festival, and from November 3 it will be available for evaluation on Netflix.