Britney Spears has accused Jamie Lynn's younger sister of a lack of support in her battle against custody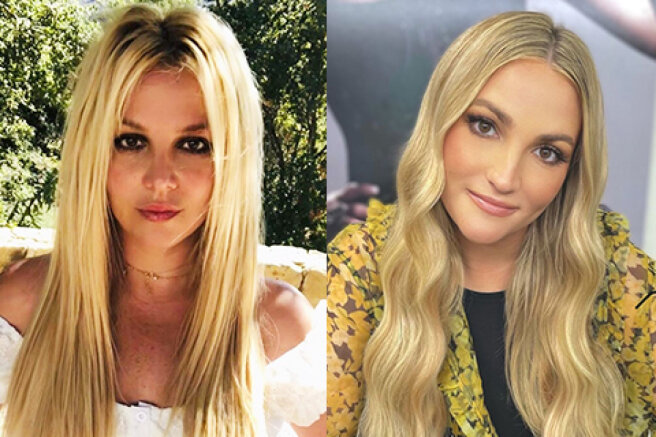 After 39-year-old Britney Spears through the court ensured that her father Jamie would no longer manage her finances, she became even bolder to express her opinion. In a new emotional post on her Instagram, the singer admitted that she had not received support from the rest of her family, in particular from her younger sister, 30-year-old Jamie Lynn, for all 13 years of being under her father's care.
Britney posted a picture on the microblog in which one girl dives into the depths to save another. Spears used this image as a metaphor for her own life situation, in which she did not have such a faithful helper and savior.
This image means a lot to me. It makes me cry. In this picture, one girl saves her sister. I mean, if you have a friend who has been kept in a cramped house for four months, without a car, phone and the opportunity to retire; if he has to work 10 hours a day and donate tons of blood every day without days off, then I strongly advise you to help this friend and get him out of this situation. Otherwise, you will be like my family members who told me, "I'm sorry, you are under guardianship." They probably thought I was different and didn't want to mess with me. Fortunately, I found an amazing lawyer, Matthew Rosengart, who helped change my life,
Britney shared.
Devoted fans immediately flooded Spears with tens of thousands of comments expressing their support for her. Many decided that in this post she was hinting at her younger sister Jamie Lynn, and began to accuse her of refusing to help Britney in her struggle for freedom.
Jamie Lynn, she's talking to you!
Jamie Lynn is not at ease! You're telling your truth, Britney! Now is the time,
I love you, Britney! Maybe you don't have a devoted family, but you have us, and now we are all your family,
- followers expressed support for Britney.
Recall that after Britney's complaints about constant bullying, cruelty and violence on the part of her father, the court decided that he would no longer be responsible for her finances. Earlier, Jamie Lynn publicly supported Britney after her high-profile speech in court and said she was in favor of ending custody if it would make her older sister really happy.
Britney's father, by the way, is not going to give up even after his temporary suspension from office: he considers the court's decision erroneous and intends to protest it. Meanwhile, until the end of the year, certified auditor John Zabel will take the position of custodian of the star's property. The main guardian of the star is still her father's assistant Jody Montgomery, who was appointed to this position two years ago due to the fact that Jamie could not perform his duties for health reasons.