Hayden Panettieri returned to Instagram after a long break and showed off a new look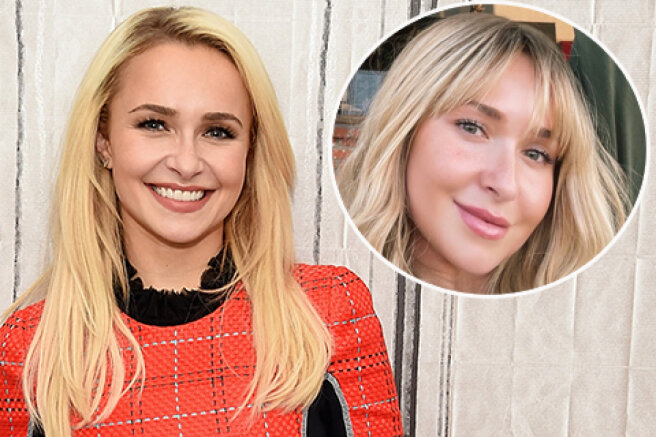 32-year-old Hayden Panettieri abandoned Instagram for six months to take a break from social networks. The other day this break ended: the actress returned to Instagram and shared a fresh picture, which showed a new image - the star cut her hair and made bangs.
Hayden visited a beauty salon in Los Angeles — and immediately showed the result of her beauty transformation to her subscribers.
I've been coming here since I was a teenager. Cindy is the owner of the salon. Her girls and Cindy herself always make me feel fresh, refreshed and beautiful when I see them. They are my secret weapon,
— she wrote.
Fans of the star were delighted that she finally got in touch, and noted that the actress looks great.
Hayden shared her last picture on her blog last spring, and her last publication was dated April.
According to insiders, Panettieri has been working hard over the past year to change her life. They reported that her affairs were on the mend, and she was in a great mood.
Everything has become much better. She has a lot of work projects, she spends time with her daughter, and she and Vladimir (Wladimir Klitschko is Hayden's former lover. - Ed.) excellent relations,
- the source noted.
Hayden Panettieri and Wladimir Klitschko are raising their six-year-old daughter Kaia Evdokia together. After the separation of her parents, the girl stayed to live with her father in Ukraine, but the actress tries to see her at the first opportunity.
After a relationship with Klitschko, the actress had an unsuccessful affair with aspiring actor Brian Hickerson. The boyfriend repeatedly beat his beloved, for which he received a real prison sentence. Despite the scandals that accompanied their romance, the couple seems to have been able to establish a relationship — Hickerson has been released from prison and is now trying to become Hayden's friend. She doesn't seem to mind being friends with an ex-boyfriend either.
Hayden is ready to forgive Brian and start a new chapter of her life, despite the fears of her loved ones. Hayden has a huge heart, and she wants to see the best in everyone—" the insider noted.