TV presenter Katie Couric recalled meeting with Prince Harry: "He smelled of cigarettes and alcohol"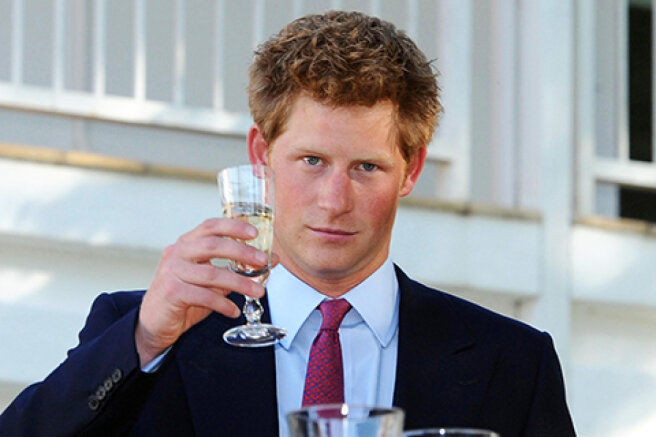 64-year-old American TV presenter Katie Couric, who in different years worked in the programs CBS Evening News, 60 Minutes and Today, recently presented her memoirs. One of the chapters of Couric's book is dedicated to 37-year-old Prince Harry, whom she met in 2014.
Katie crossed paths with the Duke of Sussex at a polo match in Brazil — at that time Harry was about 30 years old. Couric described this meeting in detail in her memoirs. Katie noted that then Prince Harry was very tipsy and he smelled of cigarettes and alcohol - the smell oozed literally from "every pore."
Recall that in May of this year, in a documentary called "The Me You Can't See" (The Me You Can't See), which Harry shot together with Oprah Winfrey, the prince admitted that for some time he actually abused alcohol due to mental health problems. The Duke of Sussex said that he was grieving the death of Princess Diana's mother and tried by any means to numb the pain from these emotional wounds.
I was ready to drink and take drugs-I was ready to do anything that could somehow dull my feelings. Gradually I realized that I don't drink from Monday to Friday, and that's a good thing. However, I could drink as much over the weekend as I could in a whole week. Then I realized that I drink not because I like it, but to numb the pain,
- the duke shared.
Indeed, it is a well-known fact that Prince Harry's youth was quite stormy: he hung out a lot and often got into scandalous situations. He drank, fell into the pool, was treated in rehab, fought with photographers... And it's hard to forget the photos of a naked prince playing billiards for undressing that have flown around the world.
Prince Harry also described the period from 28 to 32 as the most "nightmarish" part of his life. According to the duke, Megan Markle eventually helped him cope with this condition and solve psychological problems: she advised her beloved to consult a psychotherapist, and he immediately listened to her.
At the very beginning of the relationship, we learned a lot. Megan once said: "I think you should see someone." It was her reaction to our next argument. And at that moment, I unknowingly returned to 12-year-old Harry. During the second session, my therapist said, "It looks like you're going back to your 12-year-old self." She did not call me a child, but simply expressed sympathy for what happened to me as a child, and noted that I had never worked through this problem,
- Prince Harry recalled in the documentary.
Harry is convinced that psychotherapy has helped him not only to deal with his childhood traumas, solve problems with alcohol and quit smoking, but also to find personal happiness. According to the duke, if he had not listened to Megan's words then, he could have "forever lost the woman with whom he dreams of spending the rest of his days."