Britney Spears' father has been officially removed from the position of her guardian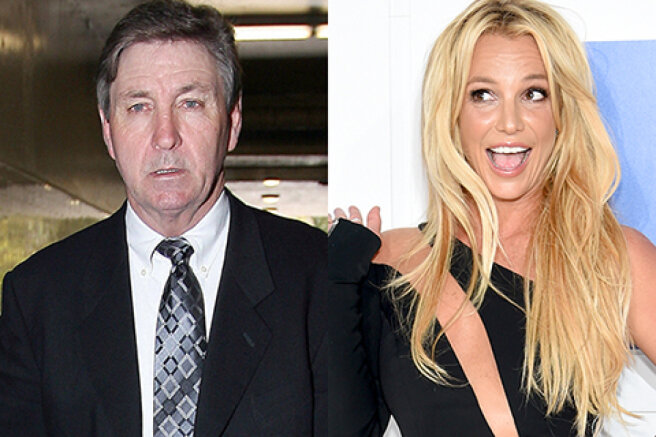 For several months, 39-year-old Britney Spears fought for the removal of her father Jamie Spears from the position of her guardian. And yesterday, in the Los Angeles Supreme Court, she finally managed to get her way — the star's father will no longer be responsible for her finances. Certified auditor John Zabel has been temporarily appointed to the position of custodian of her property — he will hold it until the end of the year.
This decision is in the best interests of the guardianship, which is my task,
Judge Brenda Penny said.
Britney and her father were not present in court, their interests were represented by lawyers. Adkovat singer Matthew Rosengart accused his client's father of cruelty and abuse towards Britney, and also referred to the fact that Jamie, unbeknownst to his daughter, tapped her phone and read all personal correspondence.
This man should not stay in her life for a single day. He should be suspended today. Britney Spears is begging for it. This is a very simple solution. My client will be extremely upset if Mr. Spears remains the custodian of her property for another day. If he cares about his daughter, he will resign today,
— he said.
It is worth noting that Jamie Spears did not want to leave the position of custodian of his daughter's property. He expressed concern about the lack of qualifications of Zabel, who will be responsible for Britney's finances.
Another meeting will be held on November 12, at which the issue of the complete termination of guardianship will be decided. The judge asked that both the star and her father be present.
Britney's personal guardian remains her father's assistant Jody Montgomery, who was appointed to this position two years ago.
Britney and her fiance Sam Asgari are already celebrating their long-awaited victory. The singer posted a video on Instagram in which she controls a screw plane for the first time in her life.
The lovers, apparently, flew to rest in warm countries.
Recall that in the summer Britney Spears sensationally appeared in court, saying that for 13 years her life was strictly controlled by her guardians and asking for the immediate removal of her father from the position of her guardian.
The first news from Musthub was shared by blogger SpicedSugar.