Britney Spears ' father wants to remain as the custodian of her property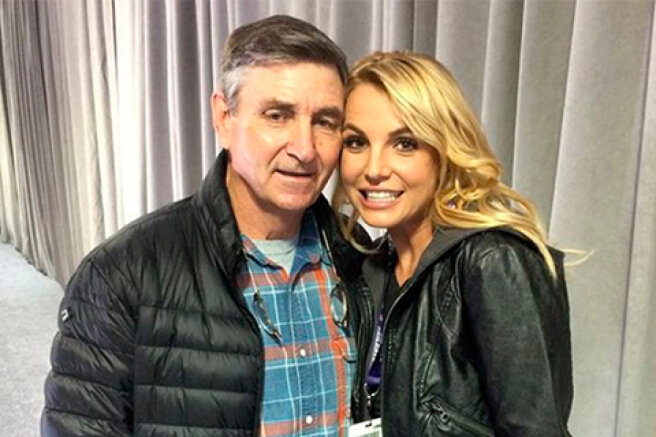 Tomorrow, the Los Angeles Supreme Court will hold another court hearing in the case of custody of 39-year-old Britney Spears, at which the future fate of the singer may be decided. Recall that Britney is fighting for freedom and asks to remove her father Jamie from the post of her guardian.
On the eve of the meeting, Britney's father filed new documents, in which he spoke out against John Zabel, a certified auditor, as well as Britney's lawyer Matthew Rosengart. Jamie Spears expressed concern that John Zabel may be appointed to the post of custodian of Britney's property. In the documents, he claims that the only information that Britney's team provided about Zabel is that he is an auditor with extensive experience in the field of finance and entertainment. According to Jamie Spears, the fact that John Zabel is an auditor does not make him a highly qualified trustee, especially a custodian of property. He believes that Zabel's experience and wisdom are not enough to manage his daughter's fortune, which is estimated at $ 60 million.
Jamie Spears expresses concern that his daughter's property may be at significant risk, because Zabel may become responsible for it.
Another reason why Jamie wants the judge to reject Zabel's candidacy is that he sees no reason at all to replace him in this position, since there is no evidence that he did his job poorly. Britney and her lawyer strongly disagree with this and intend to present evidence to the contrary in court tomorrow.
At the same time, Jamie Spears says that the first order of the judge should be the decision to terminate custody of his daughter, which he and his daughter's team are asking for.
Recall that Jamie Spears became the guardian of his daughter in 2007. All these years, Britney did not disclose the details of her life, but in the summer she made a sensational statement in court. She said that all this time her life was strictly controlled by her guardians, and she could not make independent decisions and manage her own finances. She was forbidden to marry and have children, she was subjected to emotional abuse and blackmail. Recently, it turned out that the guardians had access to her phone and all personal correspondence.
In the summer, Britney already filed a petition to terminate custody, but then the court rejected her request. Now the star has every chance to finally achieve his goal.