Singer R. Kelly was found guilty of pedophilia and human trafficking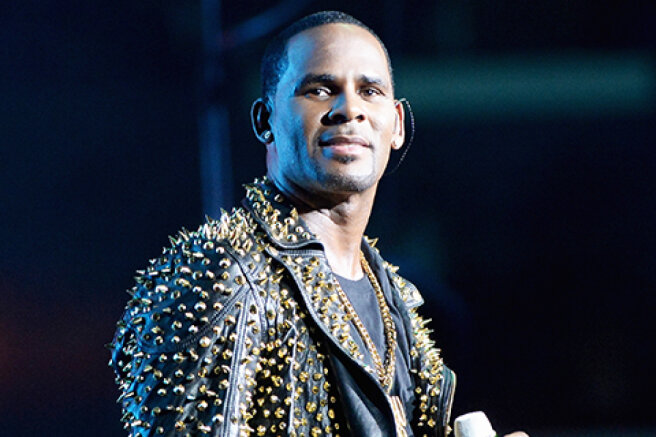 The 54-year-old American singer and music producer R. Kelly was found guilty of harassment of women and children, as well as human trafficking for sexual exploitation. Yesterday, a jury in New York found that the author of the famous hit I Believe I Can Fly committed crimes and avoided responsibility for his actions for more than two decades.
The lawsuit against the musician, filed by the federal prosecutor's office in New York, included 13 counts: R. Kelly was found guilty on all of them. The website of the US Department of Justice clarifies that the musician was accused of extortion, human trafficking for the purpose of sexual exploitation, as well as sexual violence against a child.
During the trial, 11 accusers (nine women and two men) told how they became victims of R. Kelly. They claim that people close to the musician lured them and abducted them, after which R. Kelly himself committed sexual violence against them. Now the singer faces a real prison term, up to life imprisonment. However, the final verdict in this case will be handed down only in May 2022.
One of the victims of the musician Gerhonda Pace reacted emotionally to the verdict of guilty against R. Kelly. In her Instagram, she told how she feels after the restoration of justice:
I am finally happy to close this chapter of my life. It doesn't matter what you think about me and how you feel about all this. Today I made history. I was hiding from Robert Kelly (real name R. Kelly. - Ed.) and lived in fear because of threats against her. Now I'm finally ready to start healing from the traumas of the past and live my life.
Previously, R. Kelly was already accused of pedophilia and the distribution of child pornography, but he always avoided real punishment. According to rumors, the musician committed his crimes in the period from 1998 to 2010. At the same time, the first conversations about R. Kelly's inclinations began back in 1994, when he secretly married a 15-year-old singer Aaliyah. In the early noughties, a 17-year-old trainee accused a music producer of harassment, and then two lawsuits were filed against him for the production of child pornography. In 2017, the Buzzfeed portal published an article in which it also accused R. Kelly of creating a sex sect where six girls were held against their will.