A trailer for a reality show about the life of Cristiano Ronaldo's beloved Georgina Rodriguez has appeared on the network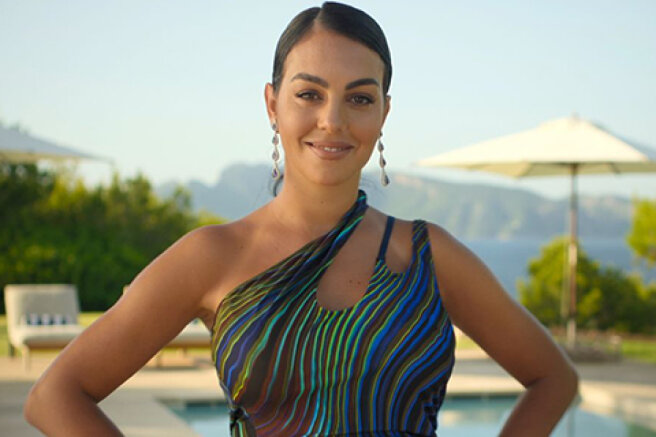 In the spring, the 26-year-old lover of 36-year-old Cristiano Ronaldo, Georgina Rodriguez, announced that Netflix would shoot a reality show about her that would be dedicated to her life, and now his first video appeared on the network.
The show was called "I'm Georgina". The trailer shows various moments from the life of the model: from appearing on the red carpet at the Cannes Film Festival and going to the Monaco Grand Prix with her lover and his eldest son Cristiano Jr. to meeting friends and a family vacation.
In one excerpt, she can be seen wiping away tears after a fan's message that made her feel emotional.
Georgina, you are a person with a huge heart. I wish there were more people like you in the world,
- it was said in his message.
In another episode, one of her friends asks her about the wedding. However, Rodriguez replies that it is not necessary to talk about the wedding yet, although she would like it.
It's not up to me, but I would like to. Let's hope,
— she says.
By the way, Georgina appears in the show with a ring on the ring finger of her left hand. But whether this decoration is a gift from her boyfriend is unknown. Perhaps reality TV will give an answer to this question.
As noted in Netflix, the show will tell the incredible story of the meeting of Rodriguez and Ronaldo. The couple has been together for five years. They met at the Gucci boutique, where Georgina worked as a consultant, and Ronaldo accidentally looked there. In 2017, Georgina gave birth to a daughter from her lover, whom they named Alana. Ronaldo also has three other children: 11-year-old Cristiano Jr., whose mother's name the footballer does not disclose, and four-year-old twins Eva and Mateo, born from a surrogate mother. Georgina loves all the boyfriend's children very much and brings them up as her own.
During the couple's relationship, they were repeatedly suspected of being engaged, but its official confirmation was never followed. However, Ronaldo said that he would definitely marry Rodriguez someday. But he did not specify a specific time frame.
Cristiano Ronaldo is one of the most popular football players of our time and stars on Instagram. 349 million people have subscribed to it on the social network. Before the relationship with him, Georgina Rodriguez was unknown to anyone. However, now she has found fame: fashion brands have begun to cooperate with her, she has become a welcome guest at fashion shows and social events, and in Spain she is now, perhaps, one of the most famous local celebrities. In the social network, she is also very popular now. And although she is still far from a boyfriend, many bloggers can only dream of such a number of subscribers — more than 27 million social network users have subscribed to Rodriguez's blog. So Netflix's iteration of her persona is quite justified.