Tom Hiddleston first came out with his beloved Zavi Ashton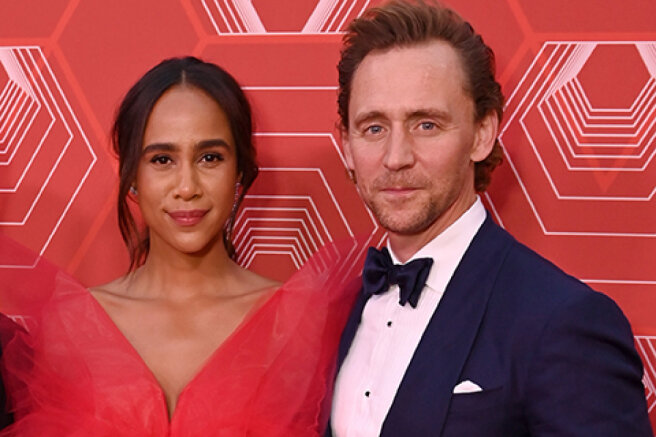 40-year-old Tom Hiddleston and 37-year-old Zavi Ashton have officially confirmed their romance. Yesterday, the couple went out together for the first time — the lovers appeared at the Tony Awards ceremony in New York.
On the red carpet, the couple posed together with their colleague Charlie Cox, but already at the award ceremony they were photographed together.
Hiddleston and Ashton met in 2019 — they played together in the Broadway play "Betrayal" in the West End. Soon their relationship turned from a working relationship into a romantic one, and they began dating. Last year, it became known that the star of the TV series "Loki" and his beloved moved in together after several months of relationships and now live together in Atlanta.
Sources close to the couple say that the lovers are perfectly suited to each other and prefer a quiet, measured life away from the world of show business.
It is said that for so long Tom kept the relationship with Zavi a secret because of the increased attention to his previous romance with Taylor Swift.
He is paranoid about his personal life after his relationship with Taylor Swift, so he went to great lengths to keep this affair a secret,
- the source noted.
The actor admitted that after the breakup with Taylor, he realized that his inner world needs protection, so now he does not flaunt his personal life.