Meghan Markle and Prince Harry made their first public appearance after the birth of their daughter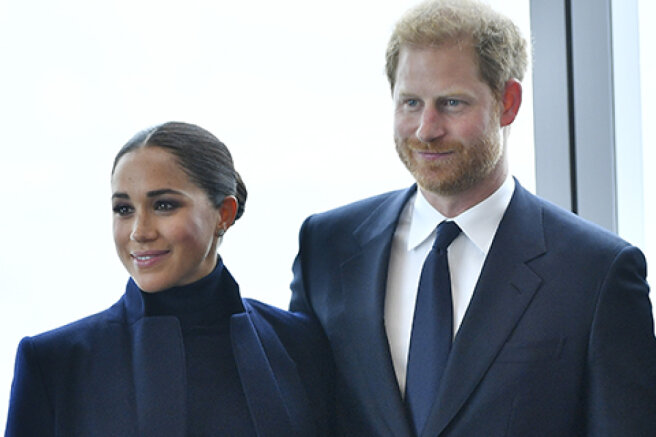 Today, 40-year-old Meghan Markle and her 37-year-old husband Prince Harry flew on an official visit to New York. The couple was filmed near the "World Trade Center 1" - a building that was erected on the site of the twin towers destroyed as a result of the terrorist attack on September 11, 2001.
This was the first appearance of the couple in public after the birth of their daughter Lilibet.
The Duchess of Sussex was released in the image of total black. She was dressed in slacks, a turtleneck, a coat and high-heeled shoes. Harry, dressed in a classic suit, walked next to his wife and held her hand.
Today, the couple is scheduled to meet with the governor of New York, Katie Hochul, and the mayor of Gorol, Bill de Blasio.
On Saturday, the couple will take part in the Global Citizen Live event, which will be held in Central Park and will be broadcast around the world. It is expected that their speech will be dedicated to vaccination against coronavirus, which they are actively calling for.