Following Alyona Alyona: Ashley Graham posted a photo in her underwear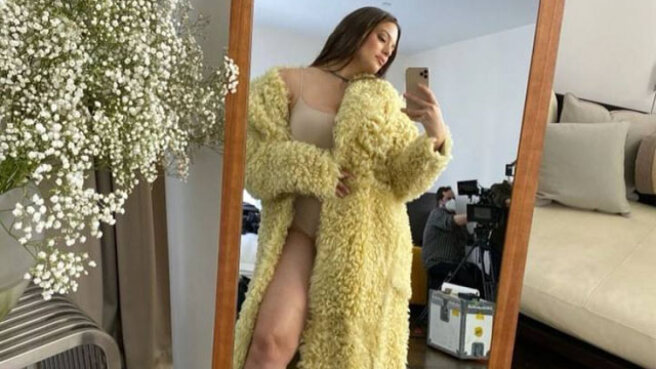 Famous American plus-size model Ashley Graham pleased her fans with a racy picture.
On her Instagram page, Ashley posted a series of photos. In the main photo, the star poses in a black set of underwear, which emphasizes her curvy figure. At the same time, Graham drinks water.
- Hi. It's me, " the model signed the publication.
Subscribers of the star appreciated the candid picture and showered her with compliments.
- You're a role model. I really like your energy and self – confidence, " write fans of the plus-size model.
Ashley Graham is happy to share with her subscribers racy pictures, thereby showing that curvy forms are beautiful. Our stars are also not far behind. So, on March 9, on her Instagram page, Ukrainian rap artist Alyona Alyona impressed fans with candid photos in underwear.
The girl posted a series of pictures in which she poses in a black set of underwear with lace inserts.
She stressed that every woman is beautiful, and you need to learn to accept your body.
Ratajkowski undressed in the last month of pregnancy
American Top Model Emily Ratajkowski shared a candid photo in which she appeared naked in the last month of pregnancy.
The star posted a candid picture on Instagram. In the black-and-white photo, Ratajkowski poses without clothes, barely covering her chest with her hand.
Photo: Ashley Graham, Alyona Alyona