A friend of Prince Harry and an enviable British bachelor, the Duke of Roxburghe got married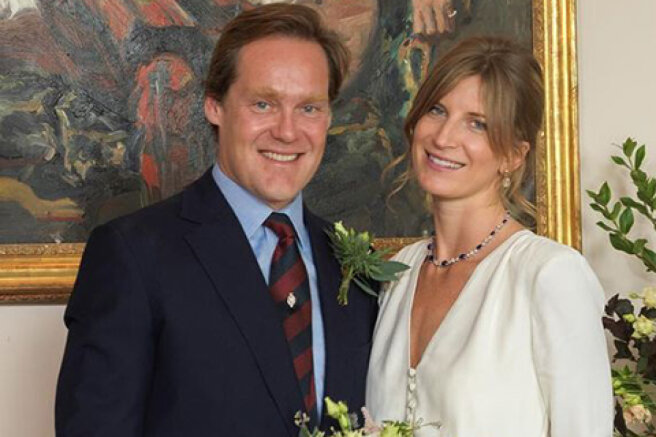 Prince Harry's 40-year-old friend, the Duke of Roxburgh, Charles Innes-Ker, with whom they served in the army together, married his 31-year-old lover Annabel Green last weekend. The couple's wedding took place at the groom's family castle Floors Castle in Scotland.
The Duke of Roxburghe was considered the most enviable bachelor in the UK — his fortune is estimated at $ 140 million.
He met Green, whose stepfather, Patrick Quirk, is engaged in a mining business, last year. In February of this year, he proposed to his beloved.
For the duke, the marriage was the second-he was married to the daughter of Lord Briverbrook, Charlotte Aitken. However, this union broke up very quickly — the couple divorced a few months after the wedding. The duke was also engaged to fashion designer Morvarid Sahari, who gave birth to his daughter four years ago.
Interestingly, Charles ' former lover has been friends with his current wife for many years. When the couple announced their engagement, she was very happy.
I've known her for 15 years. I recognized her before I recognized him. I am very happy about this marriage. Annie is incredible,
"No," she said.
Annabel Green is currently studying to become a therapist at the University of Edinburgh. Nothing is known about her personal life before meeting the duke.
After the wedding, the couple will settle in the Floors Castle, where their wedding took place.