Britney Spears 'ex-husband Kevin Federline reacted to her engagement to Sam Asgari: "I'm very happy for her"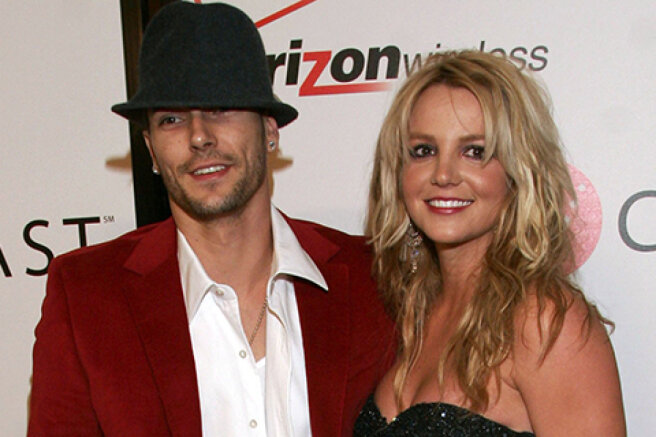 Yesterday, 39-year-old Britney Spears announced her engagement to 27-year-old boyfriend Sam Asgari, with whom they have been together for several years. The couple's wedding became possible after Britney's father Jamie Spears said that he was ready to resign his guardianship powers. He was the guardian of his daughter for 13 years, without his permission, the star could not manage her own life.
The news of Britney's marriage pleased not only her friends and fans, but also the ex-wife of the star Kevin Federline. This was told by his lawyer Mark Vincent Kaplan.
Kevin is very happy for Britney and wishes her and Sam a happy future together. This news indicates that positive events are taking place in her life, as she begins to control it more and more,
he said in an interview with ET.
Britney Spears and Kevin Federline were married from 2004 to 2007. In their marriage, they had two sons, who, after their parents ' divorce, remained to live with their father: by a court decision, Federline received sole custody of the children. Britney was then declared incompetent — she used drugs and was treated in a psychiatric clinic.
For a long time, the former spouses sued over the amount of alimony-Federline demanded that Spears increase them, but she refused to pay more. The star was not sure that the money would go to the maintenance of their common sons, and would be spent on Federline's children from previous marriages. However, the ex-wife of Britney managed to achieve his goal — the monthly payment he received from the singer became many times more.
Despite the difficult relationship after the divorce, Federline now supports Spears in her struggle for freedom from custody.
It does not matter how positive the effect of guardianship was, if it has a detrimental effect and has a bad effect on her state of mind. Therefore, Kevin supports her in ensuring that she has better living conditions, and his children can visit their mother. Kevin feels that the best thing that can be for his children is for their mother to be happy and healthy,
- said his lawyer.
Britney periodically visits her sons and tries to spend her free time with them. According to insiders, Britney wanted to become a mother again, but due to the fact that she was under the care of her father, she could not do it. In the summer, Britney admitted in court that her life was strictly controlled by her guardians and was full of prohibitions and restrictions.