Prince Andrew was handed documents in the case of the rape of a minor, which he previously refused to accept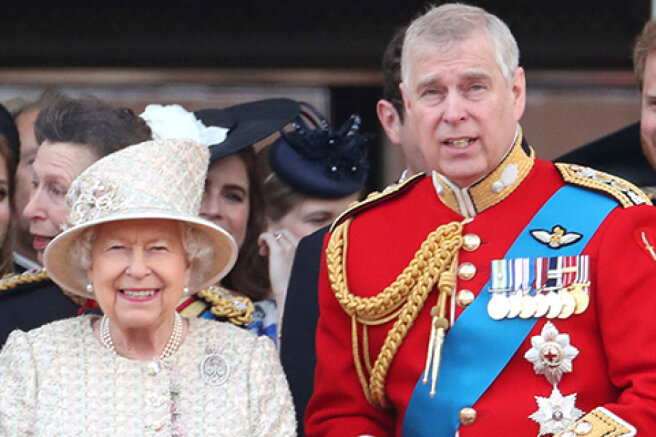 There seems to be some progress in the sensational case of Prince Andrew, the son of Queen Elizabeth II, who is accused of raping a minor. At least the lawyers were finally able to hand the prince the court documents that are necessary to continue the case. This is reported by the New York Post. Earlier, the press wrote that the brother of Prince Charles is hiding from American lawyers, who must personally hand him the necessary papers.
Cesar Sepulveda, an employee whose duties include delivering legal documents and other notifications, testified under oath in the District Court for the Southern District of New York. In them, he described in detail his attempts to hand over official documents on the case to Prince Andrew, which were eventually crowned with success.
According to the testimony, he handed over the documents at the official country residence of Prince Andrew Royal Lodge on August 27 at 9:30.
In an affidavit filed with the US District Court for the Southern District of New York from British-based process server Cesar Augusto Sepulveda, he details his several attempts at serving the lawsuit at Prince Andrew's home. pic.twitter.com/LAQEYeRDtF

— Omid Scobie (@scobie) September 10, 2021
Sepulveda detailed how he was repeatedly denied in previous attempts to hand over documents in which the 61-year-old son of Queen Elizabeth II is accused of first-degree rape. The lawsuit was filed by 38-year-old American Virginia Giuffre, who claims that she was repeatedly sexually assaulted by Prince Andrew between 1999 and 2002.
She first became a victim of a crime when she was only 16 years old. She was involved in prostitution by the pedophile financier Jeffrey Epstein, who allegedly organized a whole criminal network and arranged orgies, including with the participation of minors, for representatives of the world elite. Two years ago, Epstein committed suicide in a pre-trial detention center shortly after his arrest.
Sepulveda said that the day before the documents were successfully handed over, he had to wait at the main gate of the Prince Andrew estate, where police officers, including the head of the aristocrat's security service, repeatedly stated that they could not contact anyone inside.
He also stated that he was then told that " the guards were instructed not to allow anyone who came to serve court documents to enter the estate."
Sepulveda then left a message with Prince Andrew's lawyer, but, according to him, "did not receive any response," which forced him to return to the Royal Lodge the next day.
This time, the officer at the gate contacted the prince's head of security, who assured Sepulveda that he could leave the documents and they would be handed over to the Duke of York's legal service.
Sepulveda asked if it was possible to meet with Andrew in person to hand over the documents to him directly, but "he was told that this was not possible." However, the transfer of documents to a police officer "complies with the provisions on legal procedure" and is permissible. Thus, we can assume that Andrew was officially handed the claim documents and information about the evidence.
Sepulveda also left documents notifying the prince that the first hearing (it will take the form of a conference call from New York) is scheduled for September 13.
Giuffre's lawsuit alleges that she was "forced to have sexual relations with Prince Andrew against her will" on the instructions of pedophile Jeffrey Epstein. Charges have also been brought against Gilane Maxwell, who is alleged to have recruited underage girls for Epstein. She is now in custody in New York and does not admit her guilt.
Giuffre claims that she suffered "significant damage" due to"extreme emotional distress, humiliation, fear, psychological trauma, loss of dignity and self-esteem, as well as invasion of her privacy."
I hold Prince Andrew accountable for what he did to me. The powerful and the rich are not exempt from responsibility for their actions,
Giuffre said after filing the lawsuit.
Prince Andrew himself has repeatedly denied Giuffre's allegations, including during an interview with the BBC, in which he claimed that he "does not remember ever meeting this lady." However, amid the scandal that broke out, Prince Andrew was relieved of his royal duties.