Prince Albert II of Monaco commented on the rumors of a divorce with Princess Charlene: "She is not mad at me"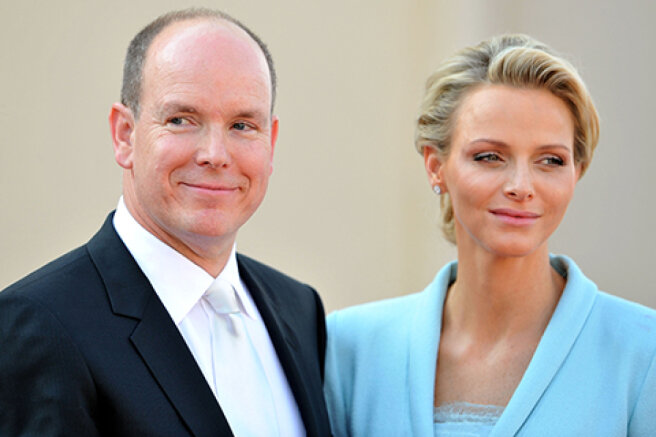 The families of monarchs are always under close attention, but the news about the 63-year-old Prince of Monaco Albert II and his wife, 43-year-old Princess Charlene, have not been leaving the pages of the press lately. The reason for this is the long separation of the spouses.
Since May of this year, Charlene has been living in her homeland in South Africa. According to official reports, the princess caught an ENT infection there and is forced to undergo more and more new courses of treatment and surgery. This is what prevents her from returning to Monaco. But some began to suspect that there was a serious discord in the family and everything is going to divorce. Such assumptions have recently begun to appear in the press again, so Prince Albert II decided to comment on these rumors.
She didn't leave Monaco in a rage! She didn't leave because she was mad at me or anyone else. She was traveling to South Africa to review the work of her Foundation there and have a little rest with her brother and friends,
- the prince told the People publication.
It was supposed to be just a week, 10 days at most, but she's still there because she had this infection,there were all these medical complications,
the monarch added.
Recall that recently he and his children, twins Jacques and Gabriella, visited Charlene in South Africa. The princess shared photos of the family meeting on her Instagram, separately publishing pictures with her husband, in which they are hugging.
However, all this does not relieve network users from doubts.
It looks played out,
- one of the commentators wrote.
Others, however, rejoiced at the long-awaited family reunion.
You are a very beautiful couple!
It's so good to see you together,
- other subscribers commented.
Recall that the state of health of Charlene is still unstable. So, the other day she was hospitalized again. There are no exact forecasts yet when Charlene will be able to return to Monaco. Previously, it was assumed that doctors would allow her to leave in October.
I know that she said that she might come back at the end of October. But that was before her last visits to the doctor. I am almost sure that we will be able to reduce these deadlines. She's ready. She jokingly said that she was ready to leave "like a hare" on a ship to return to Europe,
- Prince Albert II then commented on his wife's condition.
The acquaintance of Charlene and Albert took place back in 2000 at a competition in Monaco (before becoming a princess, Charlene was a professional swimmer). After that, the couple began to be noticed together. In June 2011, their engagement was announced, and in July of the same year, the wedding took place. In December 2014, the couple had opposite-sex twins Jacques and Gabriella.