Hailey Bieber commented on rumors of a public quarrel with her husband Justin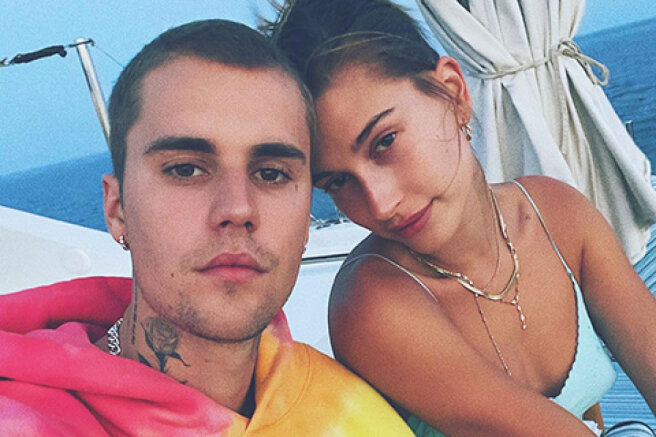 Conversations on the network about the allegedly loud quarrel between 27-year-old Justin Bieber and 24-year-old Hailey Bieber in Las Vegas reached the participants of the "conflict"themselves. And yesterday, Hayley decided to dispel rumors about problems in her relationship with her husband. On Instagram, she shared a picture with Justin, in which they kiss, and wrote that she had a great weekend last weekend.
I remember how wonderful last weekend was. I had a great time and was surrounded by a lot of love. Any other statement of facts that has spread around is false. Don't believe the negativity of these cretins!
- the model noted.
Recall that the couple spent the past weekend in Las Vegas, where Bieber performed at two events. After one of his speeches, a video appeared on the network in which he was talking with his wife. The singer was so emotional that some netizens decided that he was shouting at Hayley.
However, eyewitnesses who were present at the same time said that he was simply overwhelmed with emotions after the concert and was not rude to his wife at all.
He was on adrenaline from the performance. He wasn't mad at Hayley and didn't yell at her," they stood up for the singer.
Bieber himself did not comment on the scandalous situation, but after the trip he shared photos with his wife on his blog, in which they look happy and cheerful.