Cannes-2021: Tilda Swinton with her daughter Honor at the premiere of the film "Souvenir: Part 2"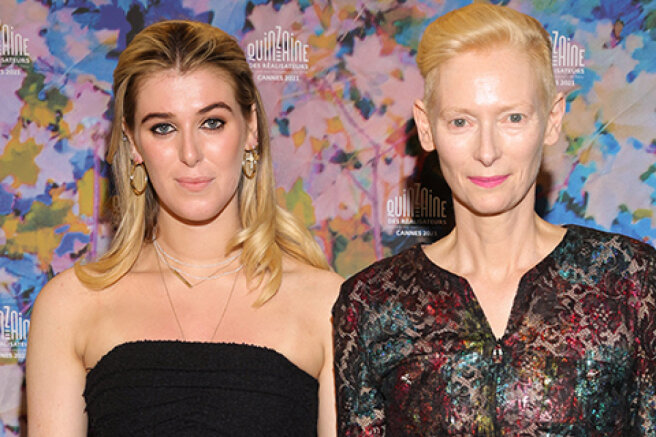 Today's program of the Cannes Film Festival is clearly unlikely to leave moviegoers indifferent, because they were waiting for several long-awaited premieres at once. A few hours ago, a new film with the participation of Matt Damon "The Quiet Pool" was shown, and then the audience could go to the film "Souvenir: Part 2" by Joanna Hogg, where Tilda Swinton and her daughter Honor Swinton Byrne played the main roles. They also came to the premiere together.
The project is a sequel to the 2019 film Souvenir, where Tilda and Honor also played the main roles. For 23-year-old Honor, who decided to follow in the footsteps of her mother, this was the first major role in a movie, although she made her debut back in 2009. Then Honor played in Luca Guadagnino's film "I am love" the heroine of her mother as a child.
For her acting work in the first film "Souvenir", Byrne was nominated for the British Independent Film Award in the category "Most Promising Debut".