Julia Roberts and her husband shared rare personal photos in honor of their wedding anniversary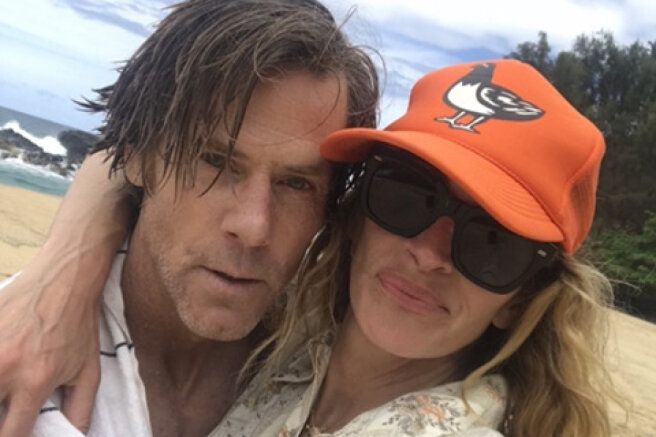 Yesterday, 53-year-old Hollywood actress Julia Roberts and her 52-year — old husband, cinematographer Daniel Moder, celebrated an important date-19 years since their wedding. On this occasion, they published rare pictures in their social networks and congratulated each other on the anniversary.
19 years old. And this is just the beginning,
Julia wrote.
And her husband shared an archive shot taken before their wedding.
Today we are starting our 20th year of marriage. This photo was taken on a dusty road before this great idea of getting married. It's just that one day I grabbed hold of this beautiful girl. It was on an epic day,
Daniel remembered.
Julia and Daniel met on the set of the movie" The Mexican " in 2000, in which Roberts starred in the title role. Two years later, they got married — the couple played the wedding on their ranch in New Mexico. The couple have three children: 16-year-old twins Hazel and Finneas and 14-year-old Henry, on the occasion of whose birthday the Moder recently published a rare video.
For the star of the movie "Pretty Woman", the marriage with the Moder was the second (she was also married to country singer Lyle Lovett). According to her, meeting with her future husband radically changed her life and made her really happy.
Every day, every minute, I feel that he is my most beloved person. His point of view always interests me more than the opinions of others. We were really very lucky. We just love each other very much and enjoy every minute together— " she said of her husband.