Princess Diana's friend: Princes William and Harry are close to reconciliation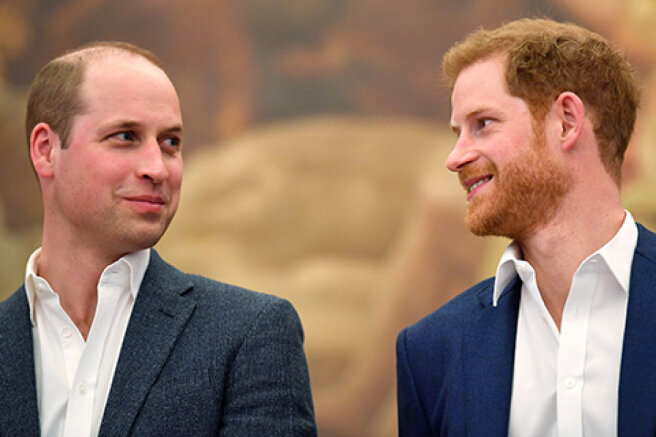 Princes William and Harry, it seems, are finally ready to bury the hatchet and meet each other halfway. At least, many royal experts are convinced of this, including a close friend of the late Princess Diana, Stuart Pierce. In a conversation with Us Weekly, he noted that yesterday's opening of the monument to the Princess of Wales showed that in fact, the relationship between 39-year-old William and 36-year-old Harry is not as bad as the press reports. He came to this conclusion after analyzing the behavior of the brothers at the official ceremony.
From the brothers ' behavior, which was so simple and informal — they joked and smiled — I felt that this moment would completely change what had blackened their relationship before. Rumors of their discord were based only on the fears and ideas of people who thought they were communicating with someone close to the royal court. While in fact, those people just made it all up,
Pierce expressed his opinion.
Stewart also stressed that by their behavior yesterday, Princes William and Harry proved that there had never really been a real enmity between them, which the media so persistently trumpeted:
This dispels the hype about the fact that there really was a split between them. I don't believe it. There were some minor disagreements, but who does not argue with their brothers? In the media, all this was overblown and overly dramatized.
Stuart Pearce also shared his thoughts about the absence of Kate Middleton, Meghan Markle, Queen Elizabeth II and other family members at the opening ceremony. He explained this not only by observing security measures in connection with the coronavirus pandemic, but also by the desire of the royal family to avoid a scandal.
If Megan had been there, it would have been explosive. The British press would not miss the opportunity to say something humiliating about this, " says Pierce.
Earlier, other sources in an interview with the same publication said that initially Kate Middleton really wanted to attend the official opening of the monument, but did not appear there. According to insiders, a few weeks ago, William and Kate agreed that it was better for her to stay at home with the children on this day.
Out of respect for Princes Harry and William, the royal family wanted to talk only about Diana's sons on this day. There was no goal to turn this into a major public event,
- anonymous sources told us.