Rita Ora was caught kissing her lover Taika Waititi and Tessa Thompson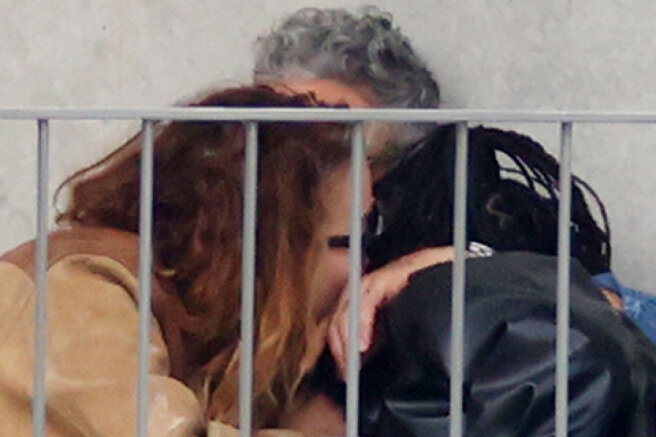 Not so long ago, in the personal life of 30-year-old British singer Rita Ora, there were changes — the star began to meet with 45-year-old director Taika Waititi, who was awarded the Academy Award in the category "Best Adapted Screenplay" for the film "Jojo Rabbit". Now the couple spends a lot of time together in Australia — there they work on their projects. They sometimes prefer company to privacy — the other day, the lovers were caught together with 37-year-old actress Tessa Thompson. They were relaxing together at Waititi's house after a late-night party.
The trio continued the night's fun on the veranda of the director's house-they settled comfortably at a table and drank drinks in the fresh air. Ora kissed not only her boyfriend, but also Tessa. No one seemed to feel uneasy at the same time — everyone was in high spirits and relaxed.
According to insiders, Ora has already moved into a house with her lover in the suburbs of Sydney and is now very happy.
Late last month, Rita and Taika appeared together at the premiere of RuPaul's Drag Race Down Under at the Sydney Opera House. They didn't pose together on the red carpet, but they sat side by side in the audience. The lovers did not advertise their romance, but they did not hide it either — their famous friends and colleagues were aware of their relationship. Now they can often be found together on the street in Sydney.
Rita Ora broke up with French director Romain Gavras earlier this year, and Waititi divorced his wife Chelsea Winstanley more than two years ago,with whom they lived for seven years. Waititi has two children.