Bradley Cooper recalled how he struggled with drugs and alcohol: "I was completely lost, I had a cocaine addiction"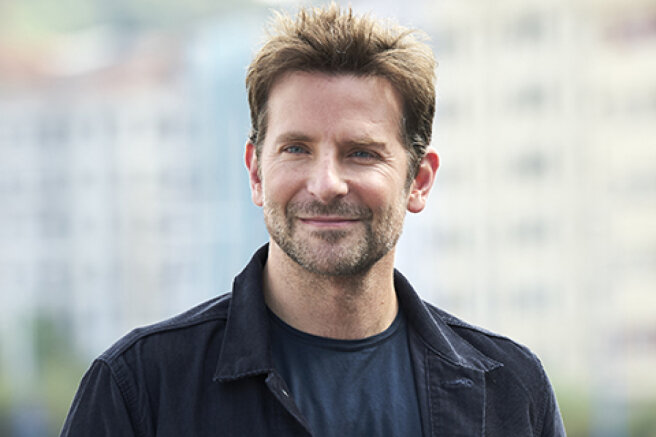 Bradley Cooper spoke frankly with the hosts of the SmartLess podcast, including about the addictions he struggled with before real popularity came to him. Previously, the 47-year-old actor had already admitted to the press that in the early 2000s he became addicted to drugs and alcohol, and when he got sober, he plunged into a depressive state - even sometimes drove away thoughts of suicide.
In a new interview, Cooper recalls at what point he realized that he needed to give up alcohol and illegal drugs. As it turned out, Cooper's colleague Will Arnett played a role in this — he is also one of the hosts of the SmartLess podcast.
Arnett was married to Cooper's girlfriend Amy Poehler at the time and lived next door, so the actors went to parties together from time to time. After one of them, Will told Bradley that he had been "acting like a complete jerk" all evening, making unfunny and rude jokes, although it seemed to Cooper himself that he was on top. In addition, Arnett then shamed a neighbor: it was already four o'clock in the afternoon, and he had not yet walked his dogs. Cooper remembers:
That day I realized for the first time that I had a problem with drugs and alcohol. Will told me that, and I'll never forget it... I was completely lost, I had a cocaine addiction... Will ventured into this difficult conversation with me, in my opinion, in July 2004, and it helped me get on the right path - to decide to change my life.
It's also not the first time Bradley has talked about how he struggled with self-doubt. In 2003, he got a role in the TV series "Spy" with Jennifer Garner, but even that didn't help him believe in himself:
It felt like I was back at school. I wasn't allowed into clubs, girls didn't pay attention to me. I got depressed.
Great popularity came to the actor only in 2009, when he played one of the main roles in the successful comedy "Bachelor Party in Vegas". At the same time, according to Cooper, his work on self-esteem continues to this day.
The actor also talked to the presenters about his experience of fatherhood: recall that Cooper's 5-year-old daughter Lea is growing up from her former lover Irina Shayk:
Everything in the world was overshadowed or painted in bright colors by the fact that I am the father of a wonderful girl... Sometimes, something wonderful happens, some kind of career breakthrough, a good script, success on the set... But when you have a child, you experience the same emotions 40 times a day — that's what level of happiness it is.
As for his career, Bradley is currently starring in the film Maestro, a gay drama about the life of American composer Leonard Bernstein. He plays the main role and acts as a director.