Meghan Markle visited a monument to murdered schoolchildren in Texas. She was accused of PR on the tragedy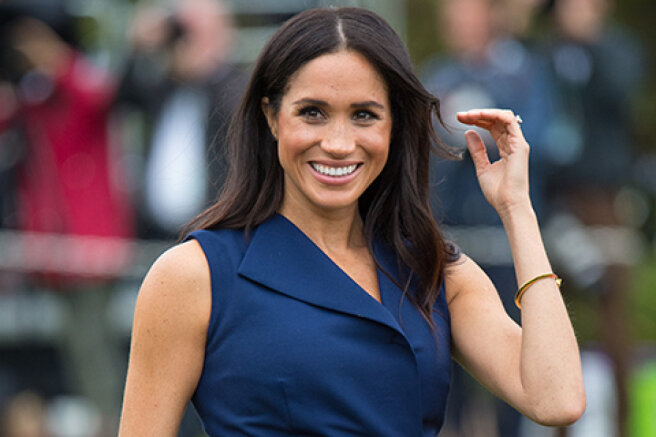 Meghan Markle was accused of PR and hype on the tragedy. Yesterday, the Duchess of Sussex arrived in Uvalde, Texas, where a mass murder took place this week: on May 24, an 18-year-old criminal opened fire at an elementary school. As a result, according to the latest information, 19 children and two teachers were killed.
Markle's visit, according to People, was not announced in advance. The wife of Prince Harry came to lay flowers at the makeshift monument to the victims of the shooting, dressed in jeans and a baseball cap. According to her representative, Megan decided to visit the scene "on her own initiative, as a mother, to personally express her condolences to the community experiencing unimaginable grief."
Markle also visited a community center where blood donation takes place. There, according to BuzzFeed, she brought drinks, sandwiches and desserts for donors. One of the volunteers working at the center tells:
It was very nice, she just came in with her people and started helping us distribute chips to donors who need a snack before and after blood donation... Funny, we only realized who it was after she left! And even a little upset, to be honest. Everyone thought it was just someone from the locals.
The Duchess of Sussex's act caused a storm of criticism on social networks. The main claim of commentators: Markle, who allegedly wanted to remain incognito, attracted the attention of the press and was surrounded by photographers while laying flowers at the monument. According to some users, "appearing with a bunch of bodyguards and photographers is very much in the style of Markle, who thinks only of herself."
Meghan Markle's visit to Uvalde is so "unexpected" that by chance photographers from all major media were there to shoot her at the monument,
— reads the comment of the user @TimRunsHisMouth on Twitter (blocked on the territory of the Russian Federation).
I'm sorry, but this is a tragedy, and she uses it as an excuse to take a picture. I'd rather go to my sick father! Always looking for a way to get promoted,
 — user @broughton_jimmy wrote.
The Duchess of Cambridge's visit would have passed unnoticed had a member of the public not taken her photograph with a mobile phone.but meghan