Gigi Hadid's father said that she achieved everything by herself. But subscribers were dissatisfied: "She was just born rich"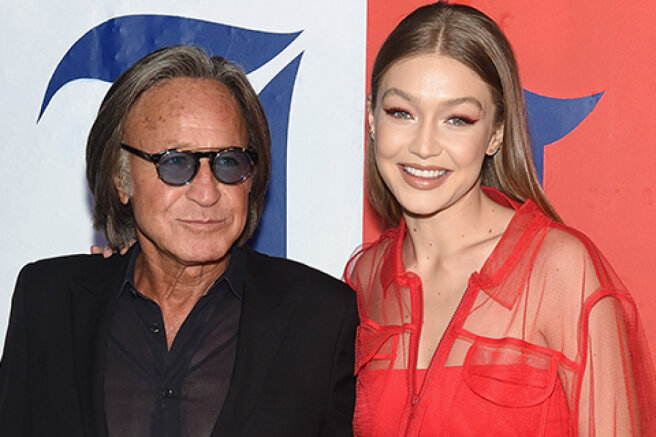 Today, successful model and young mother Gigi Hadid celebrates her birthday — she turns 26 years old. Touching to congratulate the girl on this holiday, one of the first decided her father, 72-year-old businessman with a million-dollar fortune, Mohamed Hadid.
He posted a post on his Instagram, consisting of archived photos of his daughter, which was accompanied by interesting facts about her. So, the father of the star boasted that Gigi graduated from the course of forensic and criminal psychology at New York University, is a Unicef ambassador to the United States and a number of other countries, and also plays basketball and rides well.
In addition, Mohamed said that Gigi has achieved everything in her career by herself, without resorting to the financial assistance of her parents:
Which of these 20 things didn't you know about Gigi Hadid? First — she achieved everything herself. I never took a single dollar from my parents.
Mohamed's words caused a mixed reaction from netizens. Many began to doubt the veracity of this fact and even remembered episodes from the reality show "The Real Housewives of Beverly Hills", in which Gigi once starred with her mother Yolanda.
In the issues of this program, the star mother and daughter did not hide that they lead a luxurious lifestyle. Many also said that having a mother who was a successful model in the past, and a father with an impressive fortune — in itself a huge privilege, which helped Gigi to settle well in life.
Did you achieve everything yourself? Rather, she was already born with privileges...
Gigi's mom is a model, and that's probably the only reason she and her sister Bella have contracts right now. And you're a powerful businessman who built mansions in Beverly Hills and Bel Air... She was just born rich,
Yolanda paid for Gigi's apartment when she moved to New York! It was shown on a reality show. It's not like "I never took a dollar from my parents",
To achieve it yourself is when your parents do not have a well-known name or a huge fortune. Being in an elite society automatically gives a person privileges that ordinary people do not have,
- Internet users expressed their indignation.
Neither Mohamed nor Gigi has yet responded to the negative comments of subscribers. Instead, the businessman posted another congratulatory post thanking his daughter for making him a grandfather seven months ago.
You probably don't remember what I used to cook when I was babysitting you as a kid... I put the pot on, and you sat and watched the process. You are the sweetest baby, and you gave birth to the same sweet baby Hi. I love you, daughter, and wish you a happy birthday," Mohamed wrote, to which Gigi replied that she remembers everything perfectly.