The granddaughter of the ex-president of Uzbekistan Maryam Tillyaeva said that her ex-husband Amiran Sardarov stole her jewelry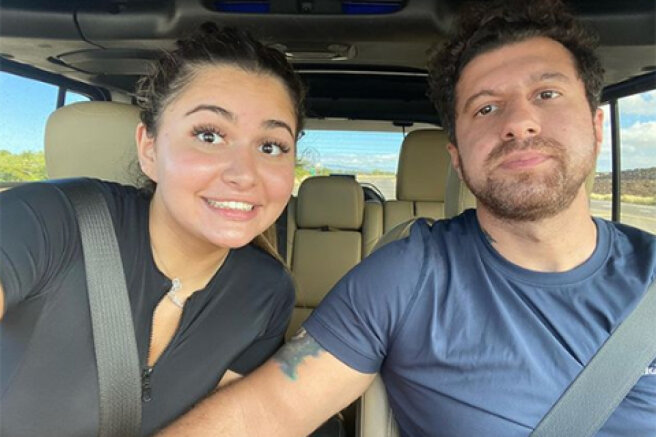 The granddaughter of the former president of Uzbekistan Islam Karimov Maryam Tillyaeva in social networks appealed to her ex-husband, blogger Amiran Sardarov, whom she accused of domestic violence the day before, and asked to return the jewelry he stole.
After Maryam told subscribers that they broke up with Amiran Sardarov because of "physical and moral abuse," the blogger replied to his ex-wife. I can only say good things about Masha. We broke up and haven't talked for several months. I know she's dating her ex-boyfriend Jimi again. Therefore, today's comment was unexpected for me. If I somehow offended Masha or hurt her feelings, then I am ready to meet and provide any support," he said in a comment to the publication Super.ru . 
Maryam posted a response in new stories on Instagram*: she denied the relationship with her ex-boyfriend, and in response made new accusations against Amiran, saying that he stole earrings from her that her grandfather gave her.  First of all, I'm not dating Jimi, he's my friend.
Secondly, I don't need a meeting or support from you. But if I open my mouth, you know yourself that it will be hard for you. So first of all, you'd better return my jewelry that you stole. Stealing the earrings that my grandfather gave me shows the nature of this person. There is not even a question of money, but of the sentimentality of this subject. That's the kind of person he is.
Tillyaeva's accusations are being discussed in social networks. We would still advise solving issues in the legal field - even Depp and Heard went there. Jewelry theft — article, domestic violence (in the USA) — article. And the public is already watching the showdown in storis every day," writes the telegram channel "Anti—Glyanets".
Amiran Sardarov and Maryam Tillyaeva got married in the USA in the spring of 2021 and announced their separation nine months after the wedding. According to Sardarov, the reason for the breakup was the age difference (Maryam is 13 years younger than him), but Tillyaeva said that their relationship was "codependent and abusive." During the marriage, the couple found themselves in the center of a scandal due to the publication of a photo where Maryam is shot half-naked, and Sardarov covers her intimate places with his hand. This photo was the reason for the girl's quarrel with her family, and the day before she said that she did not consent to this publication — but the blogger convinced her that it was necessary for hype.
*Instagram belongs to Meta, a recognized extremist organization in the Russian Federation