Selena Gomez appeared at the film convention in a new image. Guests also included Courteney Cox, Winona Ryder, Jared Leto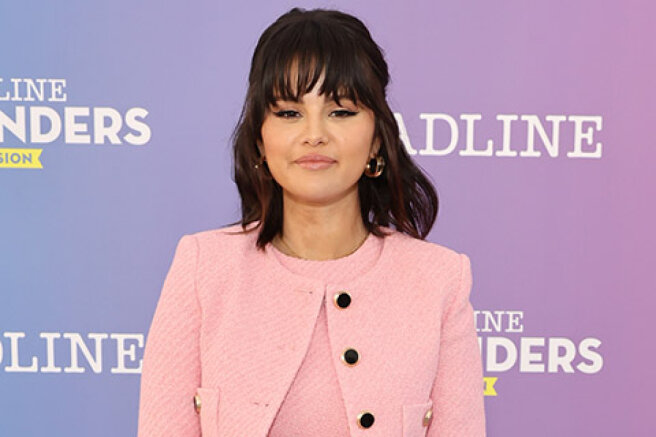 The traditional Deadline edition event dedicated to the beginning of the next award season in the field of television started in Los Angeles over the weekend. Creators and actors of popular TV series gathered together at a film convention to present and discuss their projects. For this, Selena Gomez, who rarely appears in public, came out. The singer and actress came to support the series "Murders in one Building", where she played one of the main roles. Courteney Cox, Winona Ryder, Jared Leto, Mira Sorvino, Lily James and others were also among the guests.
Selena Gomez appeared in public with a new hairstyle with bangs — styling was combined with her image in the style of the 1960s with a soft pink mini dress and jacket. By the way, instead of a luxury, the star chose a budget brand — Mango.
Lily James and Sebastian Stan, who played in "Pam and Tommy", one of the most discussed series of the season, told how they worked on the images and transformed into their characters. Recall that Lily played the sex symbol of the 1990s Pamela Anderson, and Sebastian played her first husband Tommy Lee.
I made a two-hour playlist from every interview I could find, and I was running or trying to do 20 thousand steps a day with this playlist on repeat,
Stan confessed.
James adopted the same technique. The actress also said that they had to come to the set every time at three o'clock in the morning to have time to do a complex makeup.