Lily James has confirmed an affair with musician Michael Shumen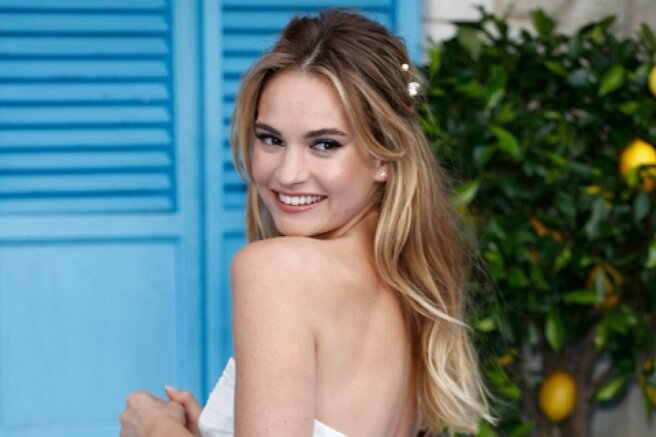 Lily James, the star of the new Hulu series "Pam and Tommy", indirectly confirmed an affair with the bass guitarist of the American rock band Queens of the Stone Age, Makil Shumen - the actress posted a series of pictures on Instagram, one of which depicted the musician. True, from the back, but it was not difficult for fans of the rocker to recognize him.
The romance of Shumen and Lily was first talked about in August last year, after paparazzi photographed the couple kissing near a hotel in Suffolk. Despite such convincing evidence, Lily has not yet officially confirmed that she is in a relationship.
Perhaps such caution is connected with the scandal that broke out around the next novel of the actress a year earlier. Then Lily was caught kissing married actor Dominic West, her colleague on the TV series "In search of Love". The result of this story, which has been discussed in the media for a long time, was West's public apology to his wife and mother of his four children, Catherine Fitzgerald. Despite the crisis, the couple managed to maintain a relationship.