Fans of Ashley Graham discuss her teen photos: "You don't change!"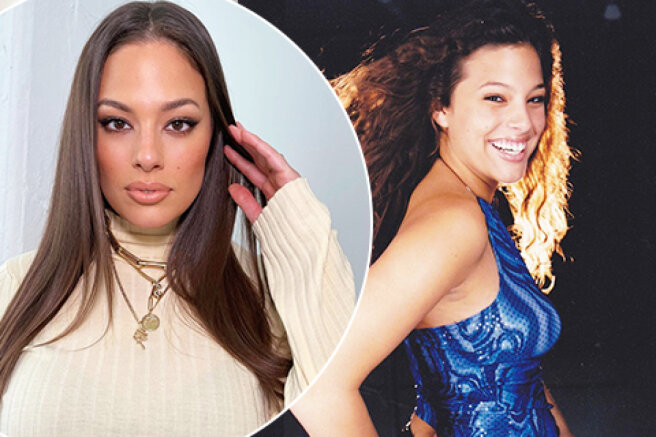 On Instagram, stars often share not only current photos, but also their rare children's pictures, which are always viewed with special interest by fans. A few hours ago, 33-year-old Ashley Graham published a series of such archival footage on her microblog.
Ashley Graham as a teenager
The pictures at that time of the future star of the fashion industry were taken during one of her first professional photo shoots — Ashley was barely 14 years old. In these shots, Graham poses with his curly hair loose and in a sparkling blue top with an open back.
If TikTok had existed when I was 14, I would have definitely become the star of this platform in my short top,
Ashley joked in the caption.
Archive pictures of one of the most famous plus-size models in the world caused many Internet users to be perplexed. Many noted that since then, Graham's facial features have not changed much, and even doubted that these photos were really taken so long ago.
You just can't be 14 in these photos!
Aren't you getting old at all?
How do you manage not to change at all over the years?
Beautiful then and now!
Always been a natural beauty,
- subscribers spoke out.
Recall that the scout first noticed Ashley in one of the shopping centers when she was just 12 years old, and suggested that she go into the modeling business. A year after that, Graham signed her first modeling contract with the agency Wilhelmina Models and quickly began to appear on the pages of glossy magazines. Over time, Ashley Graham managed to make a real revolution in the fashion industry: it became one of the first models in the plus-size category and still remains in demand and popular in its niche.
A little more than a year ago, the star became a mother for the first time. After giving birth, Ashley admitted that she experienced stress when she realized how much her body had changed after pregnancy. However, Graham soon accepted the changes that had taken place with her. In addition, all this did not affect her career in any way: the model still shoots a lot and never hesitates to be naked in the frame.