Kate Middleton showed how she decorated the Christmas tree at Westminster Abbey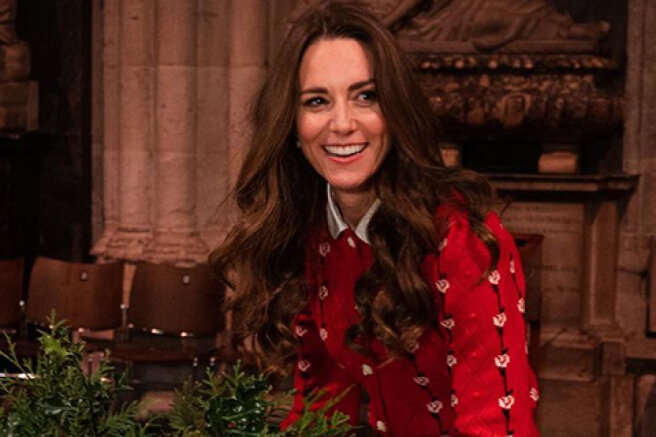 Yesterday, new pictures of 39-year—old Kate Middleton appeared on the official Instagram of the Dukes of Cambridge - festive and atmospheric. They show the Duchess decorating a Christmas tree in Westminster Abbey.
In the pictures, she poses in a red Miu Miu cardigan with a white collar, in which she appeared in the teaser for the Christmas concert Together at Christmas, and black trousers.
I am so glad that I became the host of the concert at Westminster Abbey — in a place that is really special for William and me,
- the Duchess noted.
Kate Middleton took part in the festive decoration of Westminster Abbey on December 7 — the day before the Christmas concert, which she organized. She decorated with red ribbons a Christmas tree from the Great Windsor Park, presented by Queen Elizabeth II, and a wreath from the Royal Horticultural Society.